Welcome to our 5th monthly unofficial Dota 2 workshop friendly competition
This month we decided to go for old guys on the workshop, the ones that received a a good amount of items last year and got almost forgotten after that by the workshop
reddit decided for us and here is the FIVE heroes we are going to work this month
---Heroes
Invoker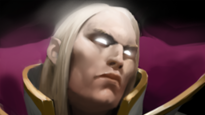 Kunkka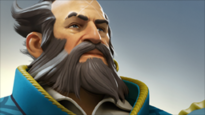 Tidehunter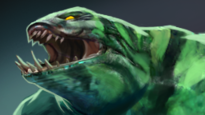 Morphling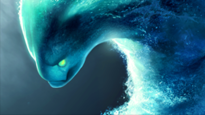 Natures Prophet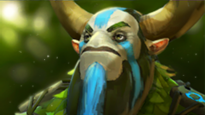 ---The competition
the idea of the competition is to create items in a friendly environment and with the feedback of the other participants to get the best result possible
this month is the first one with a sponsor, the guys from Handplane3d are giving 2 licenses for the best set and best single item
everything that is accepted by the workshop could be part of this competitions: solo items, sets, couriers, wards, HUDS and announcers
at the end of each month we will be compiling all the thumbnails for advertising
The items will be separated on the following categories
-Solo item (dont need to be part of a set)
-sets
--- Getting your item displayed on the first post
PHP Code:
[
SIZE
=
"4"
]
SET NAME
[/
SIZE
]
by
[
URL
=
"WORKSHOP_USER_LINK"
]
USERNAME
[/
URL
]

[
URL
=
"ITEM_LINK"
][
IMG
]
THUMBNAIL_IMG
[/
IMG
][/
URL
]

or this one for 2 creators
PHP Code:
[
SIZE
=
"4"
]
SET NAME
[/
SIZE
]
by
[
URL
=
"WORKSHOPLINK"
]
USERNAME
[/
URL
] and [
URL
=
"WORKSHOP_USER_LINK_2"
]
USERNAME_2
[/
URL
]

[
URL
=
"ITEM_LINK"
][
IMG
]
THUMBNAIL_IMG
[/
IMG
][/
URL
]

set_name
- name of your set, use equal as on the workshop
workshop_user_link
- your workshop page, so people can browse your other items easily
Username
- the name you think its easier to people find you, can be the one from polycount or the steam
item_link
- the workshop page of your item
thumbnail_img
- the image link of the thumbnail that is INSIDE your item page on the workshop
---Rules
open for teams of any size
open for every acceptable item on the workshop
everyone should keep posting feedback on other works, the feedback should be constructive
the final submition need to be based on one of the heroes on the list or be a wearable item for that hero
it must be submitted to the workshop before the deadline
the deadline is the last day of the month at 23:59
---Prizes
this month we are getting 2 keys for the Handplane3d software for the categories:
-Best set
-Best solo item
the prizes will be given to two different contributors,
Best Set
first then
Best Solo item
. If it happen to repeat the same winner, we will go for the next ones till we reach two unique winners
---Inspiring quotes
Wow, that's really awesome. Please keep us at Valve informed so we can help draw attention to the winners, progress threads, etc.
Some advice:
Try to give some attention to heroes that are under-served so far (in terms of amount of content).
The success of sets tracks well with the popularity of the hero. (Although popularity can vary between updates and as Icefrog changes balance.)
Look for heroes that the community seems to have trouble creating content for. Good work can really open up the design landscape and help people think about the dynamic range of potential designs.
Don't forget about single items (instead of full sets). Many of the most popular items in the game are single items. Mounts and weapons make good candidates for this, but it varies by hero.
Mix up these approaches. So maybe one month you do a popular hero and another month you do a hero that has few items.
-Brandon Reinhart (Valve)
I love you guys for doing this! Dota2 is my favorite game at the moment and Polycount is my favorite community! I'm very proud to be apart of such dedicated artists and I smile every time I see some Polycount work in game
-coots7
---Presentation
the presentation is a really important part on the workshop, save some time before the deadline for that. the first impression means a lot on the workshop.
If you want to fancy your presentation here is a the polycount logo over the aegis, there is no need of it to be used
http://puu.sh/1QtZy
---Previous Months
MAY
APRIL
MARCH
FEBRUARY
---
FINISHED ENTRIES


Savage Riptide by
DUSK
Wild tide by
Mantra
Charred Runestick by
Coyo.Te
VITAMIN C DEFICIENCY by
Tamarin
Force of Nature by
JIM
VOCIOUS AEON by
Konras
Bludgeon of the Aquatic Steed by
Airborn Studios
The Wood's Warrior by
DeerHunter

The Aegis of the Wood by
Prophet9
Vitamin C Deficiency by
Zenchuck
FungalLord by
Willypup
and
Robo