Hello!
I have just completed my second year of college in Game Development at Durham College. I want to use my free time over the summer to do some personal projects, in an attempt to get my portfolio in good shape by the end of my third year. I'm going to be posting images of some of the work I'll be doing over the next few months.
I've been working on another creature over the past week and have the per-production and low poly proxy done.
PLEASE ANYONE all comments and critiques are welcome!
Thanks!
Silhouettes, I chose a mixture of 2nd & 3rd.
Orthographic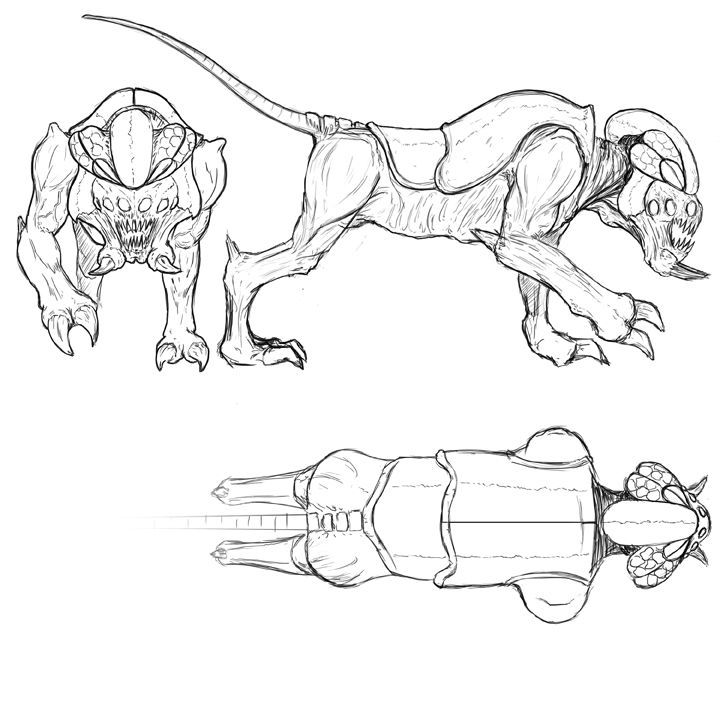 Final Render
Low Poly Proxy
Thanks! comments and critiques welcomed!!