I really liked the first game and I am looking forward to the sequel. Also I am always eager for a reason to create something, so here is the first impression of my take on an angelic axe.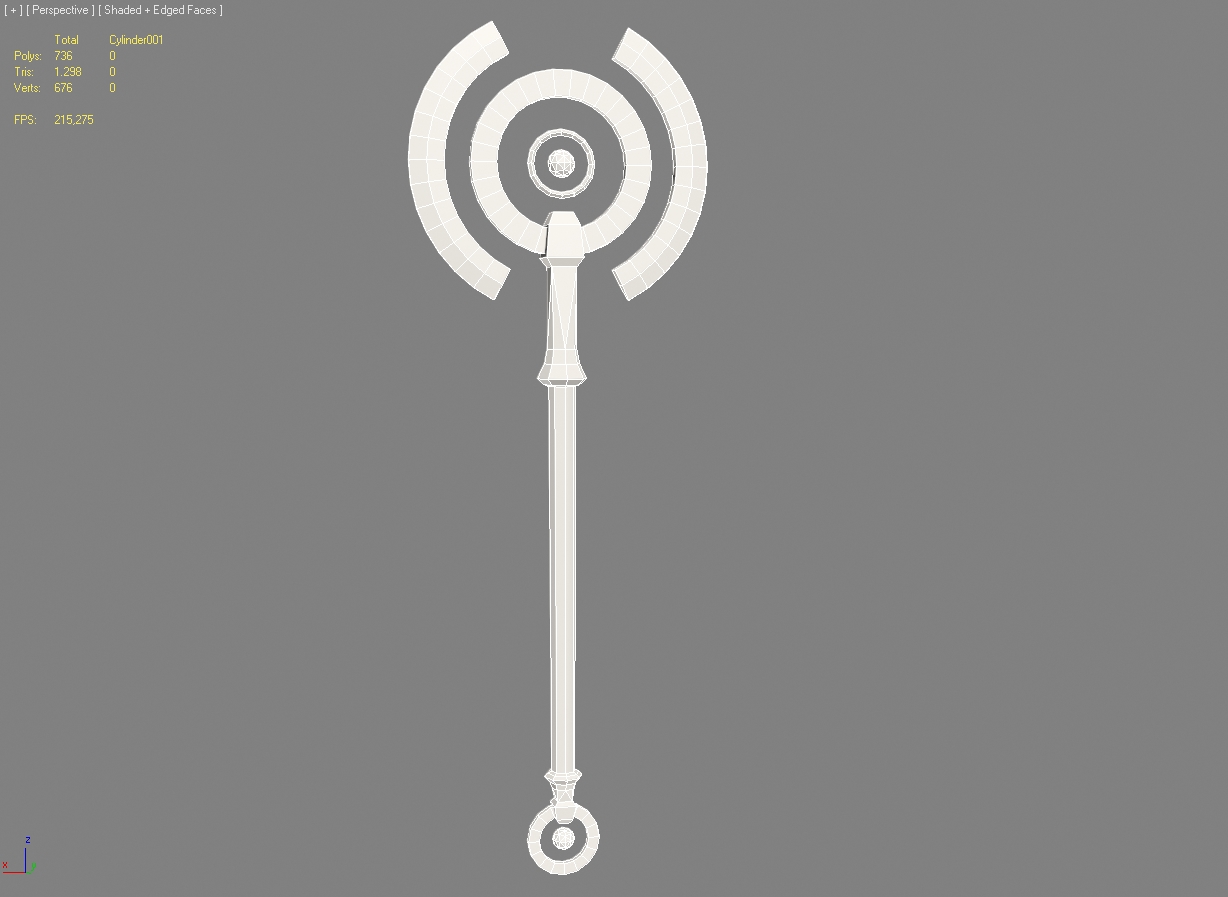 Pretty basic shapes, but I like circles ;)
I'll have to play a bit with the proportions to fit it into the tamplate.
The blades will stay unconnected to the rest and just float there by magic.
Texture will be gold and blue, maybe wood for the shaft. Some engravings on the circles.
I also have an idea for a more evil looking mace, I hope I'll have enough time/energy to do both.