Quote:
Originally Posted by
Frankie
My first point in the thread was
"As well as the visual artifacts unnecessary split normals can cause it's also worth knowing that as it's essentially duplicating the vertex so it's hugely inefficient when you put it in game."
relating to this picture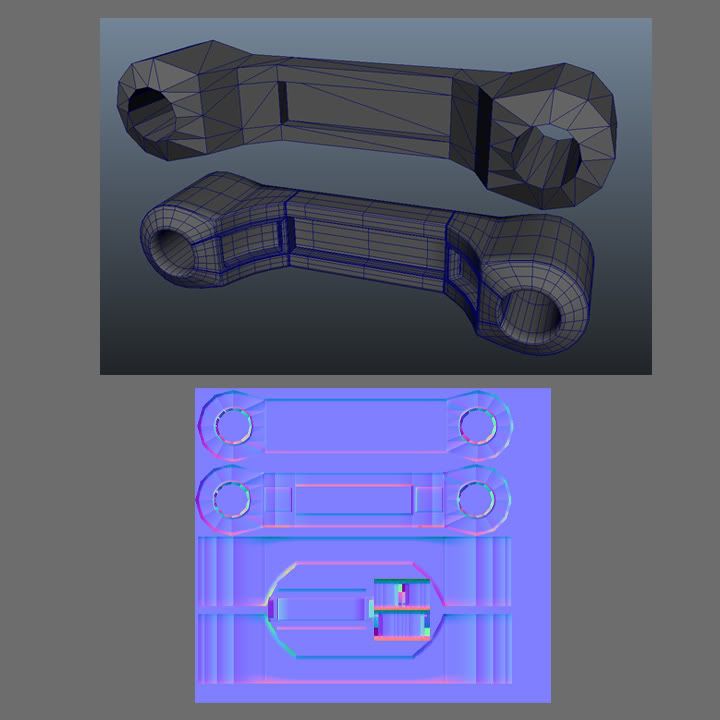 where everything is clearly flat shaded or in other words every single vertex is split.
I think its good advice for a beginner to not flat shade models for efficiency reasons.
Not sure where I missed the point...
Quote:
Originally Posted by
EarthQuake
I mean, of course it is a terrible idea to have every edge on your model set to hard
Probably when I agreed with you. =P
There are two valid points to be made here:
A. Using a faceted mesh/hard edges on every face is a bad idea. Both you and I have made this point.
B. Using hard edges along your uv boarders on a normal, well optimized mesh has no drawbacks. - You keep bringing up A whenever someone brings up B, but they are two distinct points, which are both equally valid. Point B is not contrary to point A.
Point A is of course the most beneficial to the OP. However, point B is often misunderstood, as many artists think "my whole model should be on 1SG" because it is "more optimized" or something, which simply isn't the case. So it is very relevant to a discussion about real vertex use.
The advice I would give the op is: Set everything to one SG, then use a script to assign hard edges/sgs to your uv islands/borders. Renderhjs' Textools script has an easy to use function to do this. So again, not contrary advice to yours, simply expanded.