EDIT:
LATEST IMAGE:
FINISHED! Also made some animations: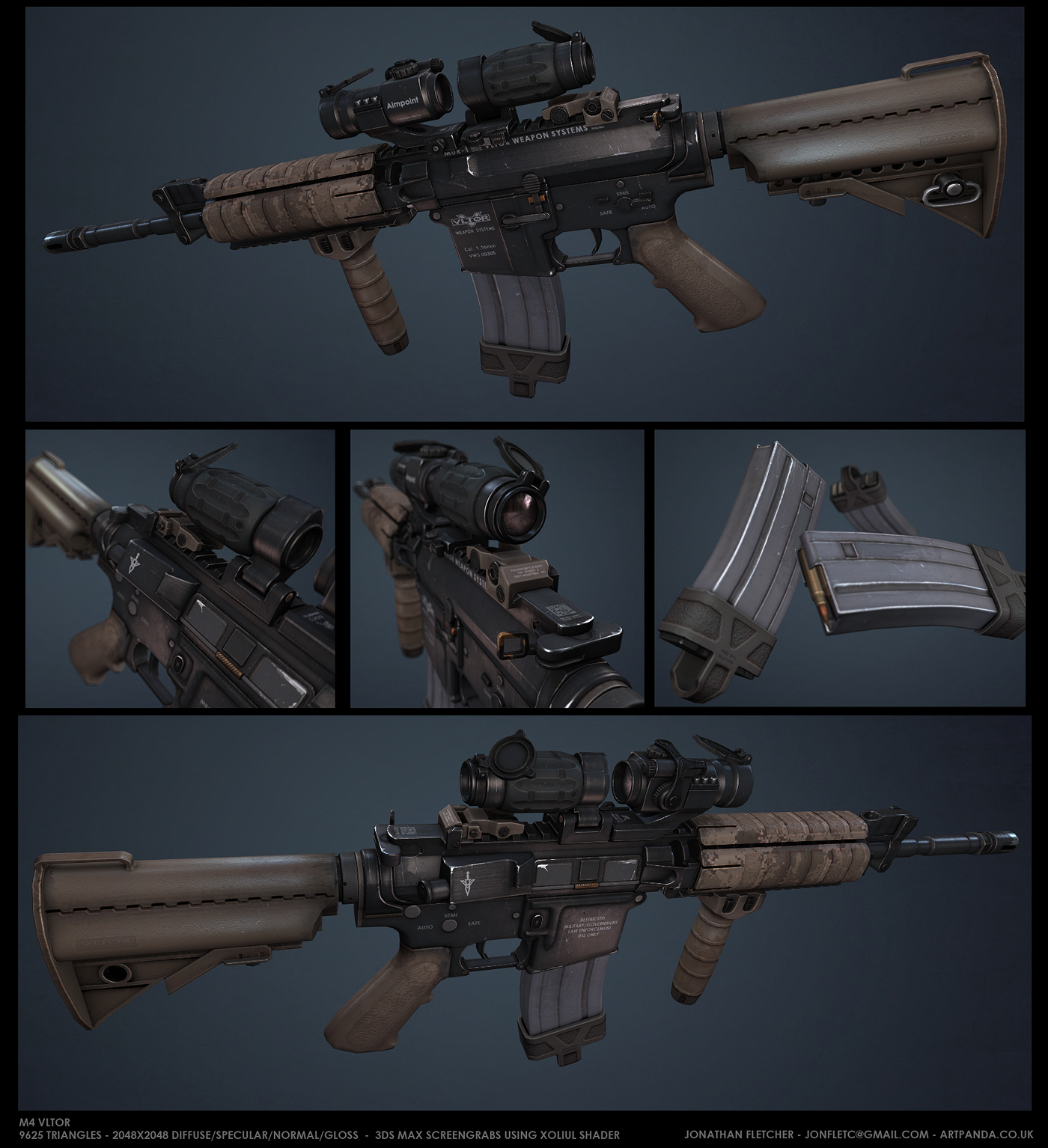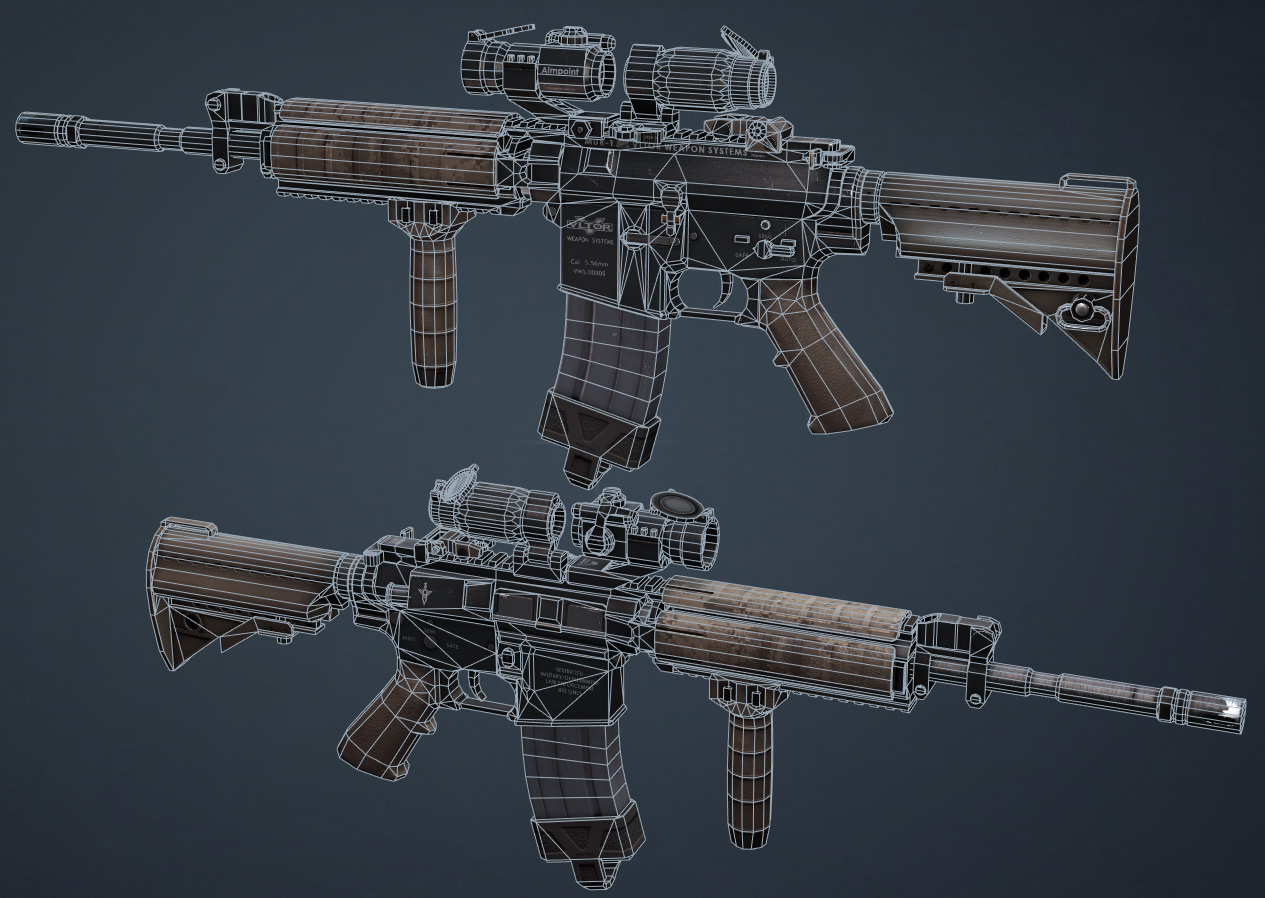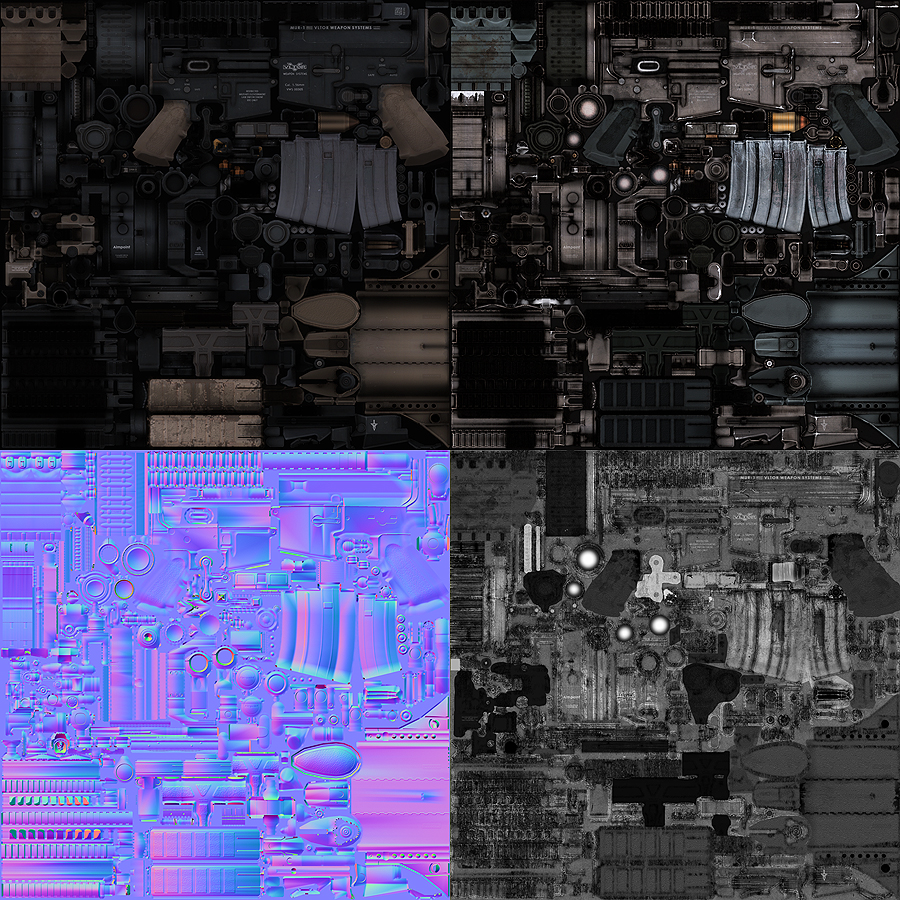 ORIGINAL POST:
-----------
So I've had an m4 blocked out for like a year and I never went with it. Some weeks ago I decided to actually make a high poly of it and finish my first ever real high poly weapon.
Every 3d artist gets one! At some point in our lives that lightbulb in our head comes on we say to ourselves "you know what the game art world really
needs
? Another M4!" Well here's mine!
Here is where I'm at with the high poly so far:
It's mostly done but there are some missing bits (for instance, the clamp thing-a-ma-jigs on the mounts and the rear folding sight), and bits that I want to clean up so the aliasing wont be too bad. (Like the adjusting things on the aimpoint scope, changing the grippy bit (yeah, get ready for more jibberish because I can't think of the names) to much thicker indents.)
I'm not too anal about accuracy (as long as it looks nice overall and clearly resembles the right parts, I'm making my own adjustments where I want to) but if you could let me know what you think and throw some comments, suggestions/crits that would be cool.
I'll be making a low poly out of this too, and will consider doing a little bit of animation. I used to really enjoy animating first person weapons ages ago and It will be nice to play around with it.
I have made some adjustments to make life a little bit easier though, like making the rail in a way that will allow me to bake it in fewer polygons and avoid aliasing, and I made the barrel freakin' long so it would actually show up in the first person view (also the barrel will most likely be re done as it's very bland at the moment.
Thinking about adding a flashlight to the bottom rail but it might be a bit much.
A couple things:
-I'm very aware of the bad edges along the bottom of the rail in the middle and will be fixing them
-Magpul looks a bit off at the moment, may change that
-Some edges may get softened up because I realise they may not come out too well in a bake.
-Some of the floaters will get replaced / modelled into the mesh (like the ones on/near the stock)
Updates soon!
edit:
Also, thinking a bit far ahead but I think I'll probably go with snow camo, nobody ever makes snow camo weapons anymore.
..Maybe