Here's an update, better late than never...
What Ive got done now is the lowpoly Boltgun. It all adds up to just under 4000 poly's, so I might adds some more detail at places since I'm aiming at max 5000 poly's. But don't forget that I also need to add two more buttons and the ornament... speaking of which, I've finished the skull. Not that happy about it, but since it is my first try... I might replace it with another winged emblem or a plaque of some sorts.
I mainly need your opinion now on how I could improve my lowpoly model. I know I might have to add some detail to the rear and top area as it is meant to be used in a 1st person environment. Also any other way of criticism is welcomed.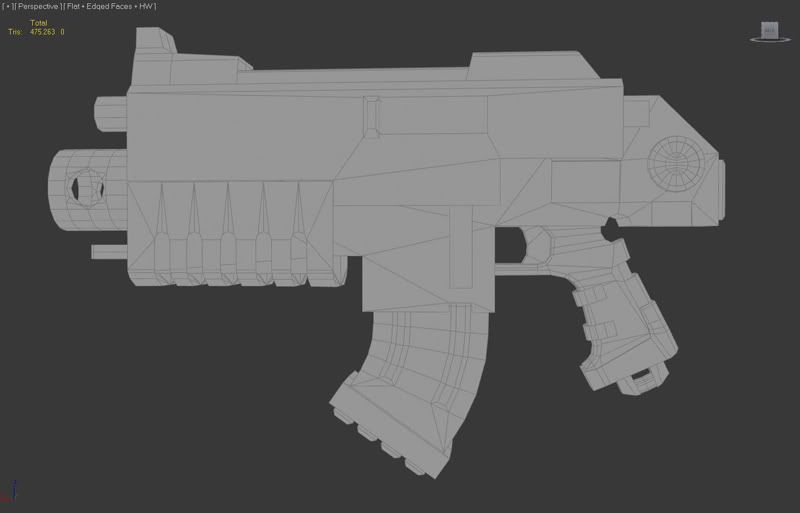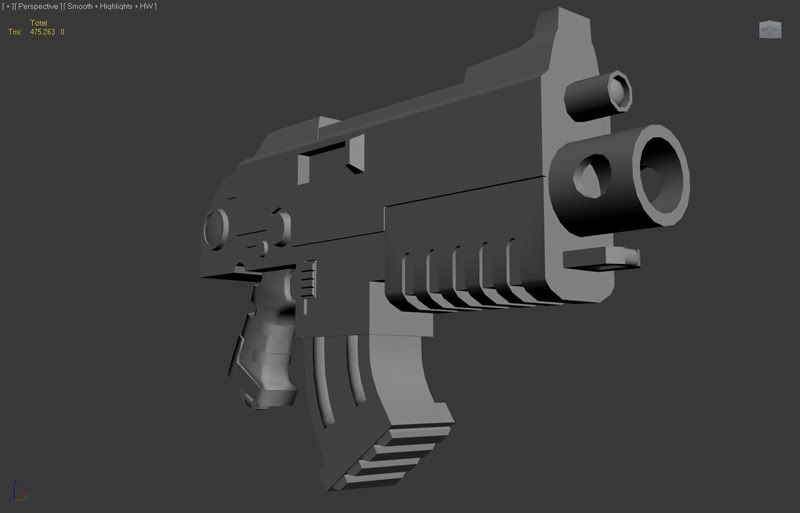 so all that remains is unwrapping, baking and texturing. Currently working on the unwrap, tomorrow baking starts and for everything else, we'll see!