@SouthpawSid: Thanks for the feedback! I wanted to spend more polys on it but I was making it for a platformer (where 809 might still be a little overkill :P) I wouldn't mind going back in and might a higher poly version though.
A friend of mine tells me it looks a bit Borderlands-ish in style. It is a bit my fault, I was going for something a bit more realistic but I might have overused the AO and colour, making it a little bit more cartoony.
@Salman_fas: It was intentional. I wanted to give it a little bit more grit. I know I should have taken the time and draw in scratch marks and grit but I had to move on to something else so I make a quick grit layer in photoshop and masked it here and there.
Here's the gun with (1) Normal only and (2) Normal + Diffuse (Without Spec)
(1)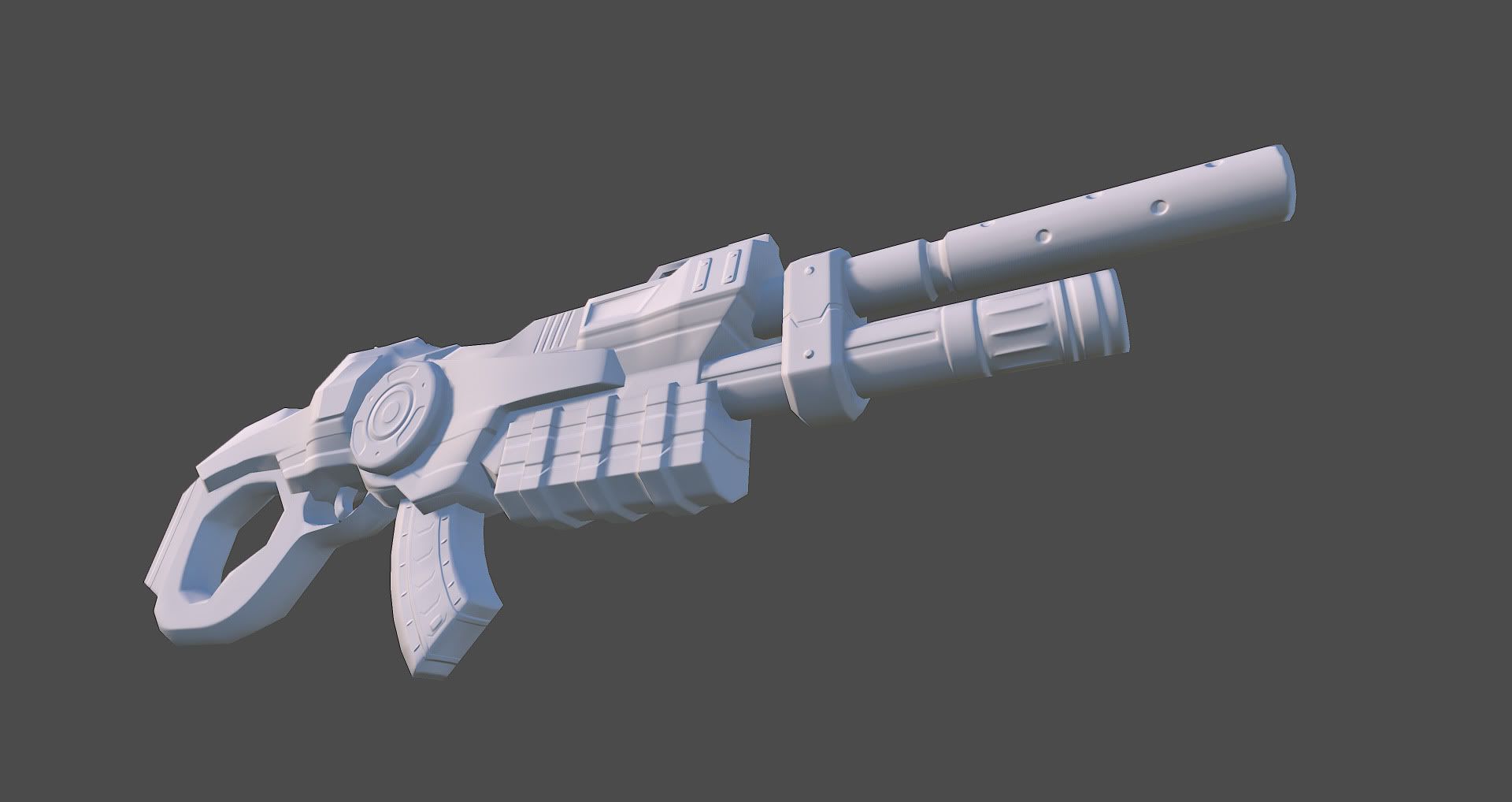 (2)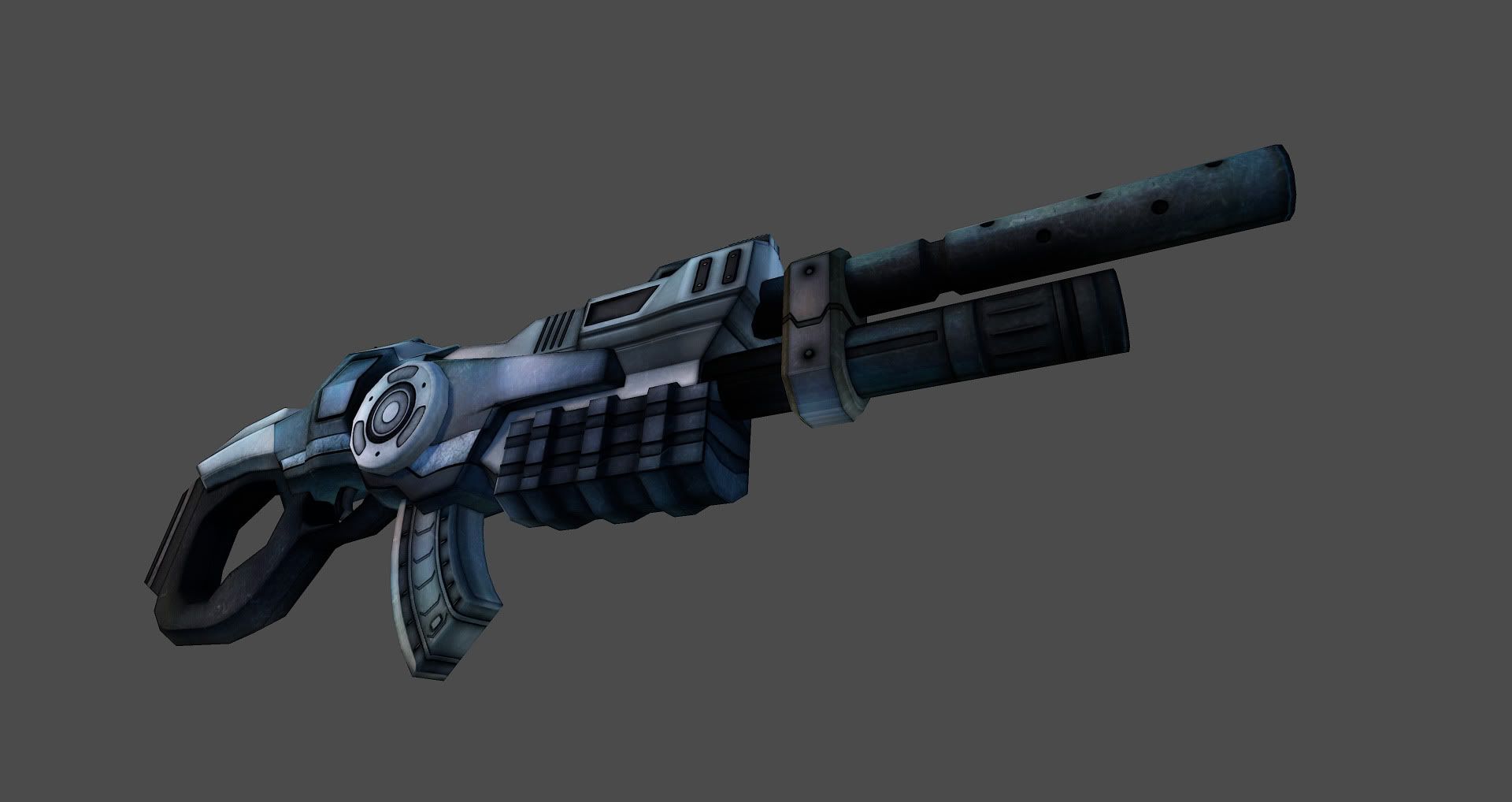 As you can see it seems to lose a large amount of detail from the normal map after I shove in my diffuse.