i agree with the other comments regarding the "clean-ness" of the scene when its meant to be an ancient gateway.
another thing worth mentioning again is the lack of color in the scene, right now i see greyish and a few specks of orange. sometimes taking a look at things with a different perspective can help a bit: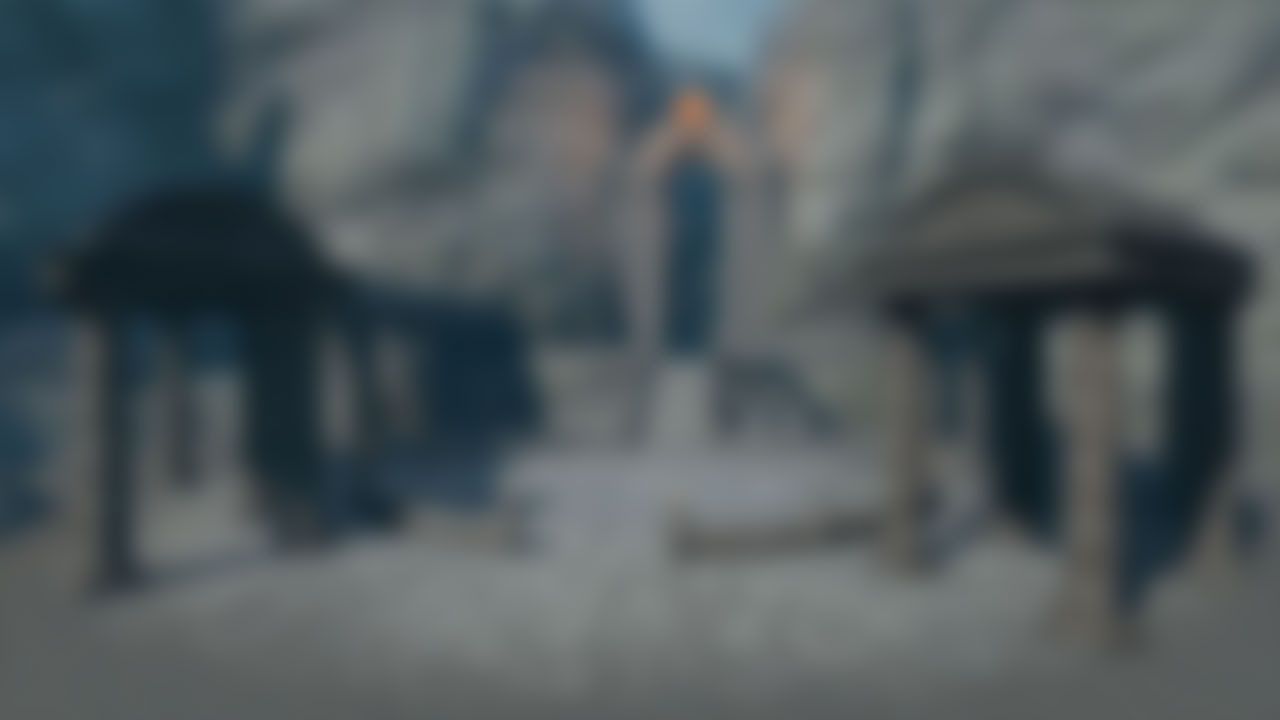 **udk includes this feature, in engine. i believe its called "squint" or something like that. its one of my favorite tools for breaking down the large picture of your scenes
with this blurred paintover, you can see how little color you have (currently) in your scene. things like green overgrowth or reddish dirt and dust can help out with this a bit.
also, id like to reitterate the image that nfrrtycmplx posted:
just a few points to think about, keep it going