Almost-final result, crits still very welcome!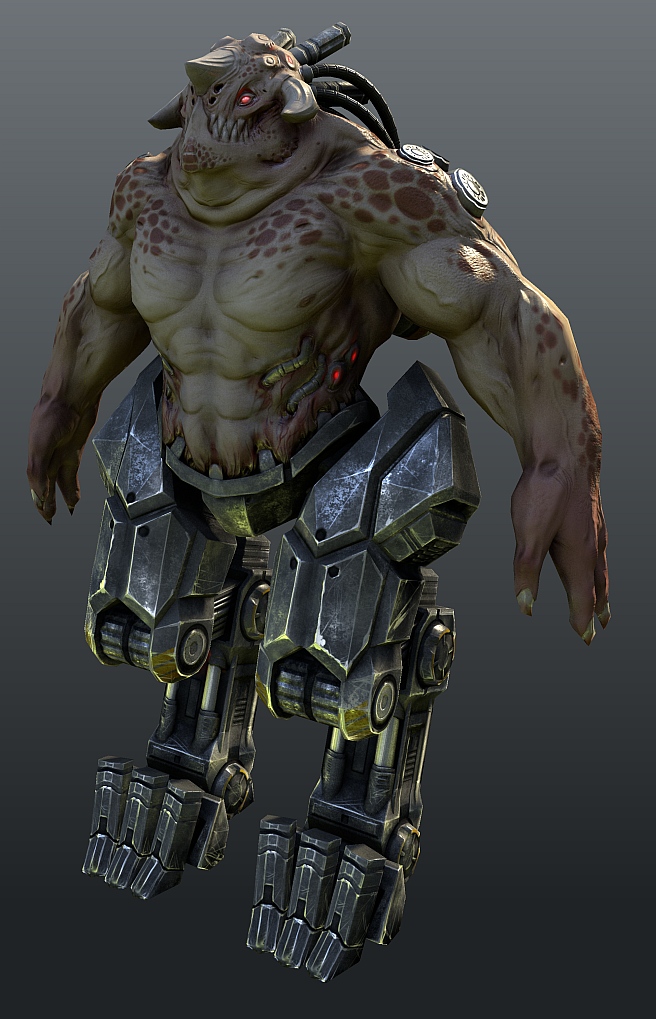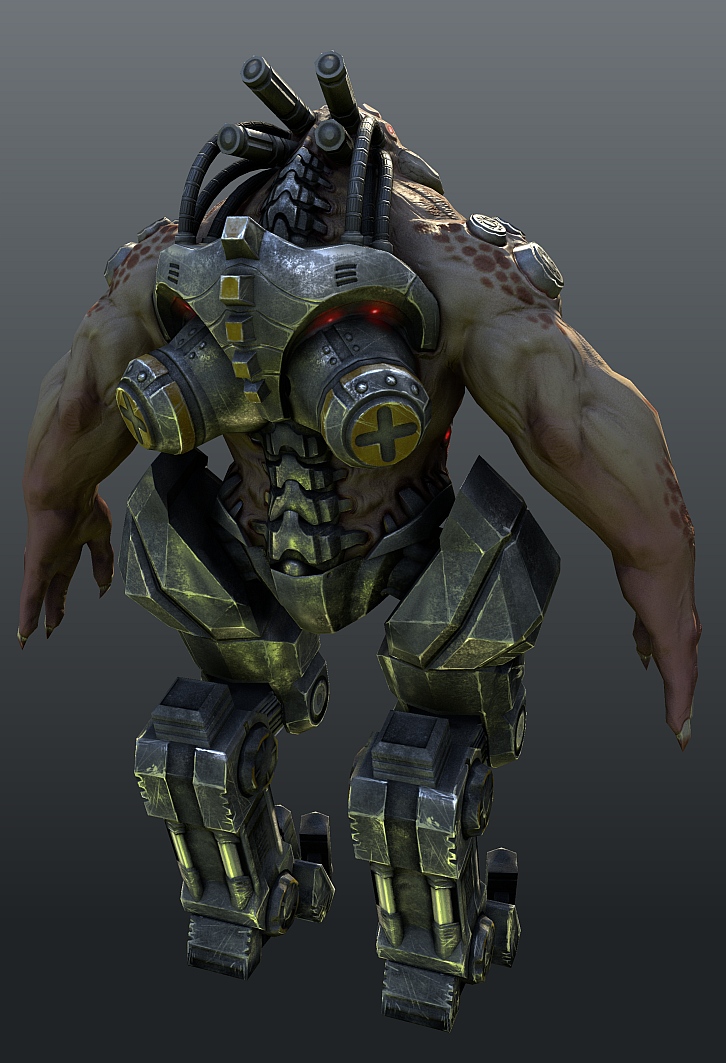 Original post:
------------------------------------------------------
Sooo this is where I'll be trying to figure out normal mapping, cuz I felt it was about time I did. And hopefully learn a little more about high detail modeling in the process.
Crits are of course highly appreciated.
Here's the monster/demon guy I designed for this, he's not too original but it's for practice anyway. Purposely added both some organic and some inorganic hard surfaces in there, to get some practice in on both, though I'll probably wing it with some of the design details as I go.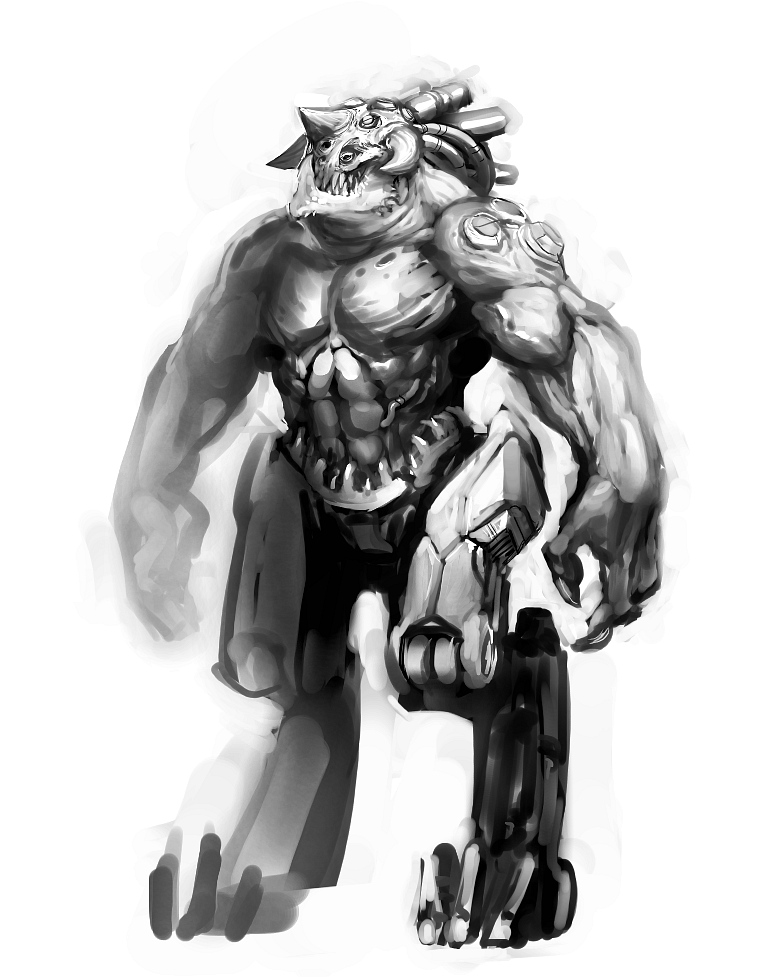 And here's where I'm at so far with my sculpt. I'm gonna model the metal parts separately.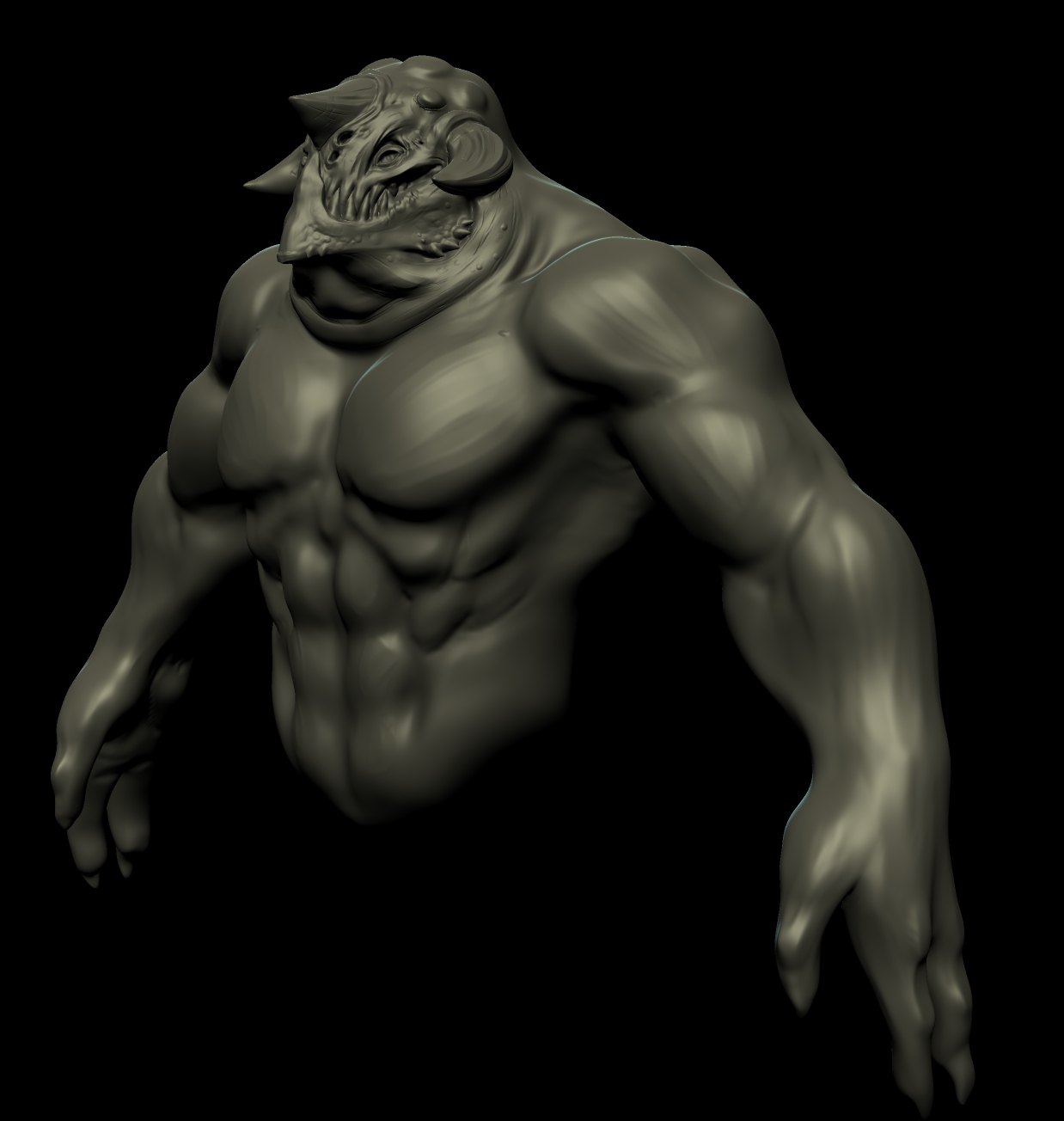 PS: Could people tell me what techniques they use to speed up their modeling process? I'm talking lowpoly, highpoly, texturing, whatever. I find myself often spending tons of time trying to get all the details right, but I heard that a model like this is expected to be finished within a day in the industry. That seems pretty daunting to me, right now anyway.