Hey there guys and gals of Polycount.
My name is Roy Nottage and I finished a degree in Digital Animation last year. Spent most of it doing whatever felt comfortable at the time (generally just animating). Finished the course, received a bit of paper and pat on the back, then realised I didn't see myself becoming an animator. I had just been going in the direction that my grades said I should.
So since finishing, I've spent my evenings looking at tutorials, polycount, etc and thought I'd have a blast at modeling some TF2 bits. I've not done any modeling/sculpting/maps/etc before - animation is really my only 3D experience. So the last couple of months I've been making lots of mistakes and bugging a friend for tips. Most importantly though, this shit is great fun. Why didn't I try it before?!
------------------------------------------------
tl;dr - I have an animation Degree, don't want to be an animator, want to make cool game stuff instead.
------------------------------------------------
Here's a mini dump of random and then 3D follows after that. So yeah, good times ahead yeah?
- Btw, everything posted here, is
here for crits
. Any tips or opinions will be rewarded with hugs.
Reffed sketches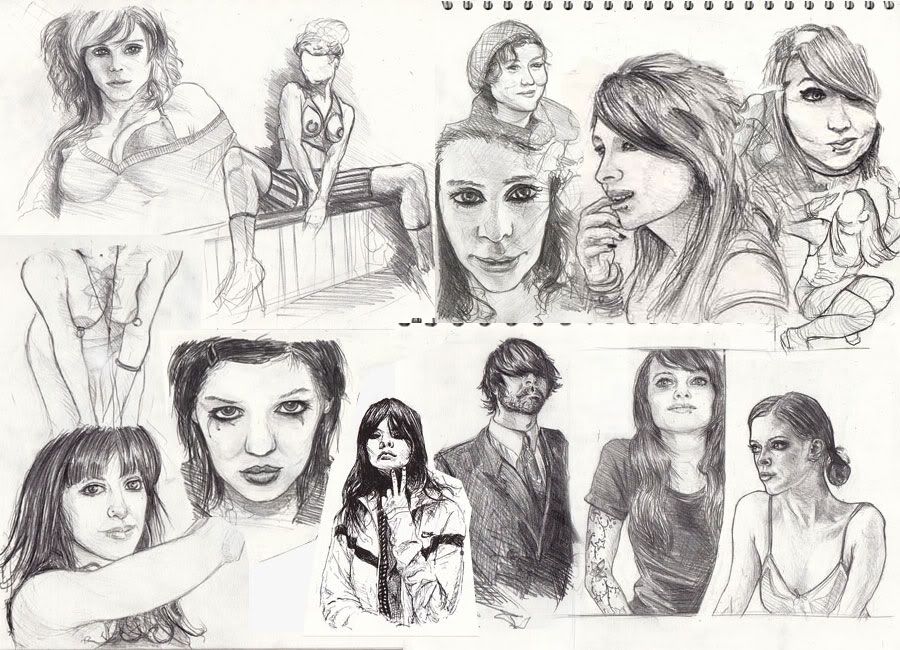 Dr. Sketchy's life drawing and traditional life drawing
Reffed
Some concepts I did for our FMP.
3D THINGS
I felt like starting my venture into 3D with a hat for TF2, so I went for a sharky riot helmet thing (which I've since decided I want to make into some kind of Aqua Pack).
I did a concept, tried to make it in zBrush, made a real hash of it, exported and re-topologised it, then spent ages fixing all the problems I had made for myself.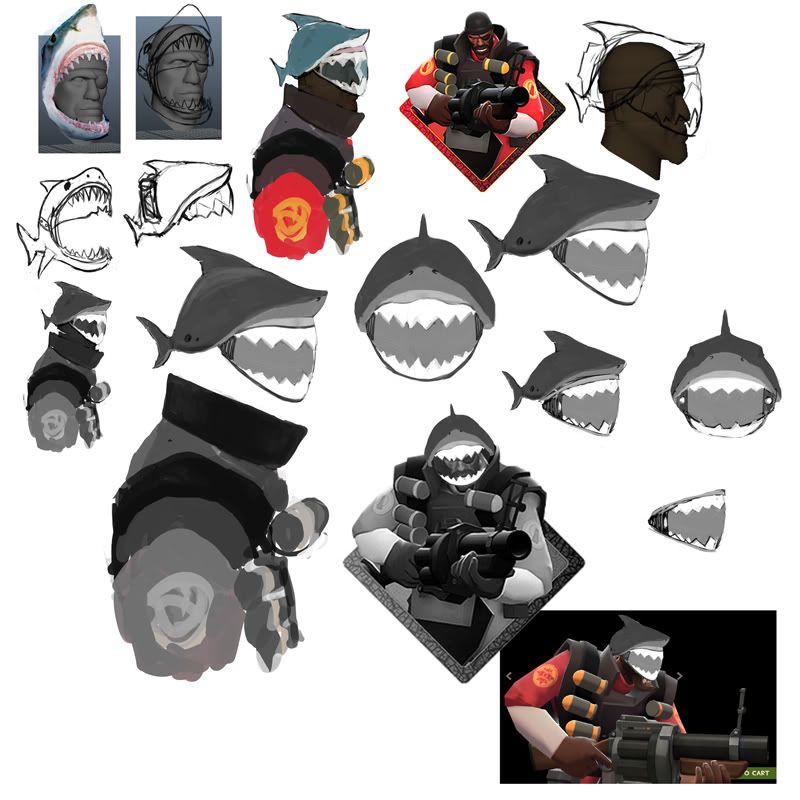 So yeah, that is where I'm at so far. I need to change the size of the helmet and give a bit more curvature on the visor before I give UVing a go, because I don't like the way it looks from the front.
I also need to reduce the poly count on it.
If anyone could point where I'm going wrong along the way, let me know