Awesome comments guys, sorry for late reply!
glottis8: Stoick is awesome! I`ve tried to bulk him out a little bit, but I`m not sure I wanna add much more clothing to him. I`ve added more hair though, and I think that helps getting him more in that direction.
DDuckworth: The polycount is based on the numbers from the newest games that are coming out, like uncharted and mass effect, like the others said. I`m definetly not aiming for 25 k, tho, I`m just not going to concern myself too much with it, as long as it`s under that limit. I`m still fairly new to making characters, so with this project I want to focus on making it look nice, and I think opimisation will come with experience, and I can hopefully focus on that in my next project
Deady: Thanks, and you`re right. The neck is a bit extreme, but that was kinda what I was going for, but maybe it doesn`t quite work? I want him to have sort of stylized, blizzard-esque proportions, and I like how his body is so massive in the shoulders and neck area, but maybe its not reading the way I want it to. I`ve used Hogarth, and body builder images for reference on the neck muscles, and I think the anatomy is more or less there, but the proportions are obviously extreme. Any ideas on how I could keep it stylized, yet more believable?
tda: Thanks for pointing that out! I`ve actually been struggling with the question of how detailed my retopology should be! I didn`t use the lowest subdivision in zbrush, I actually made a retop from scratch, but I`m starting to think I`m still in basemesh-mode when I do it. Should the retopo actually be a lot more detailed than what I am doing here?
Here`s a retopo I did for the body. It`s exactly like you said, shapeless and boring:P But how should I balance detail and economy in this case? It`s around 8k tris now, and not very detailed. Should I be throwing more at it?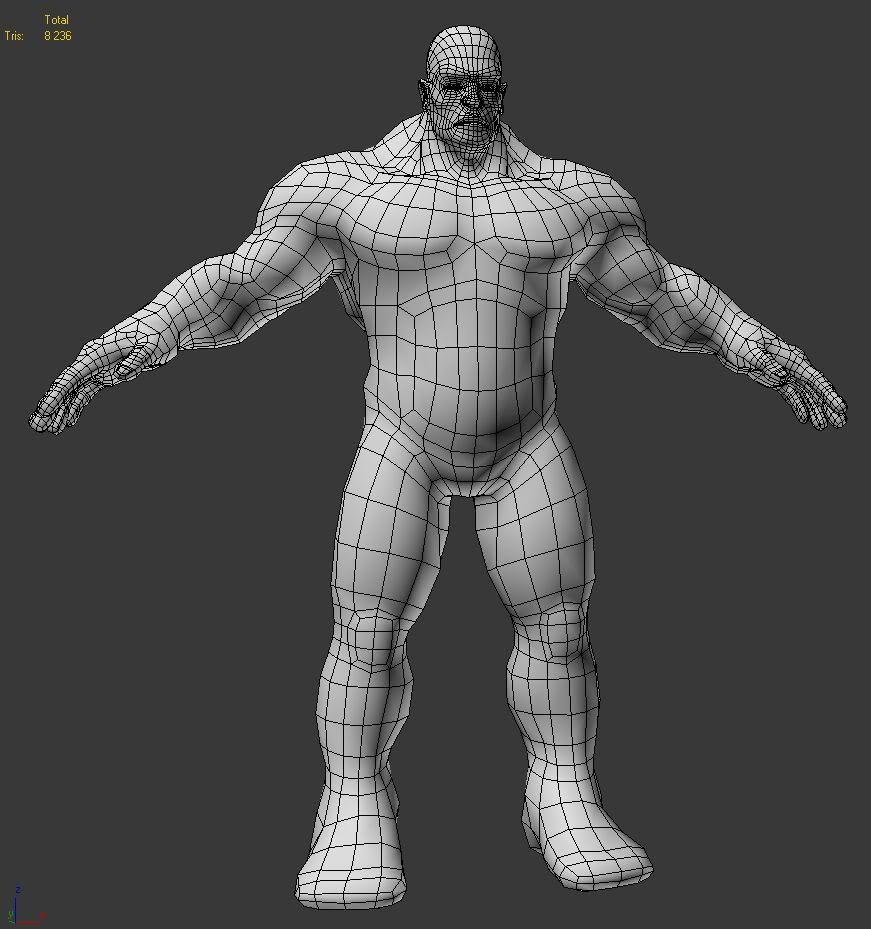 I haven`t been able to do much the past week, due to other schoolwork piling up, but I`ve managed to start sculpting some proper hair, and added some more accessories to him.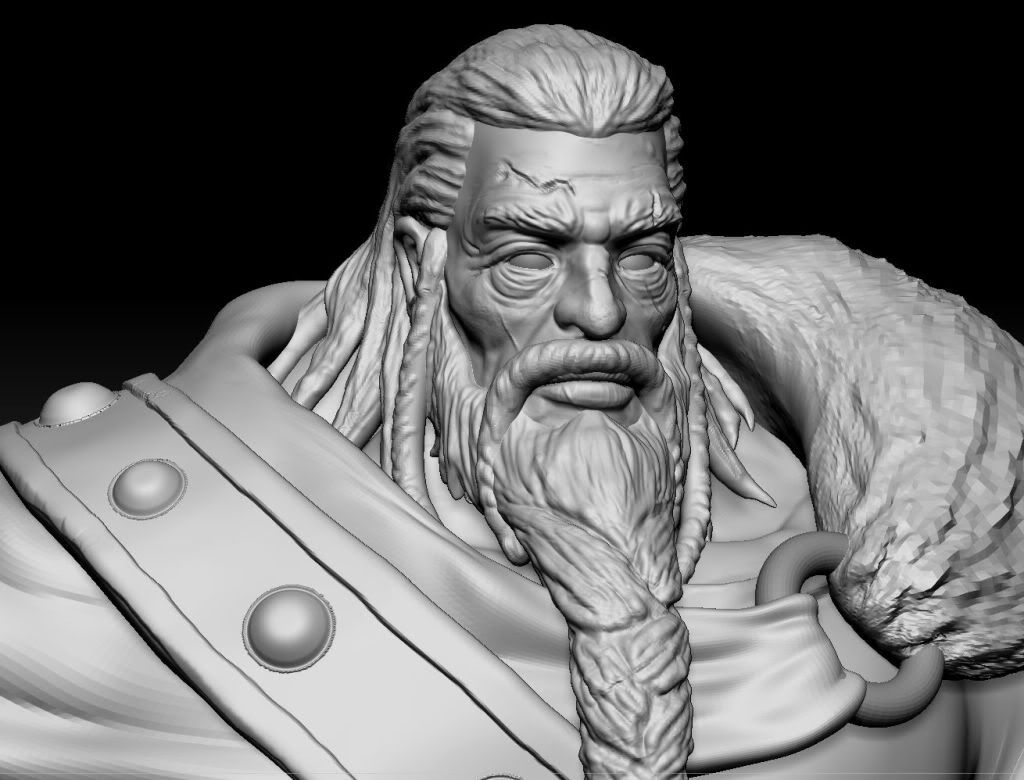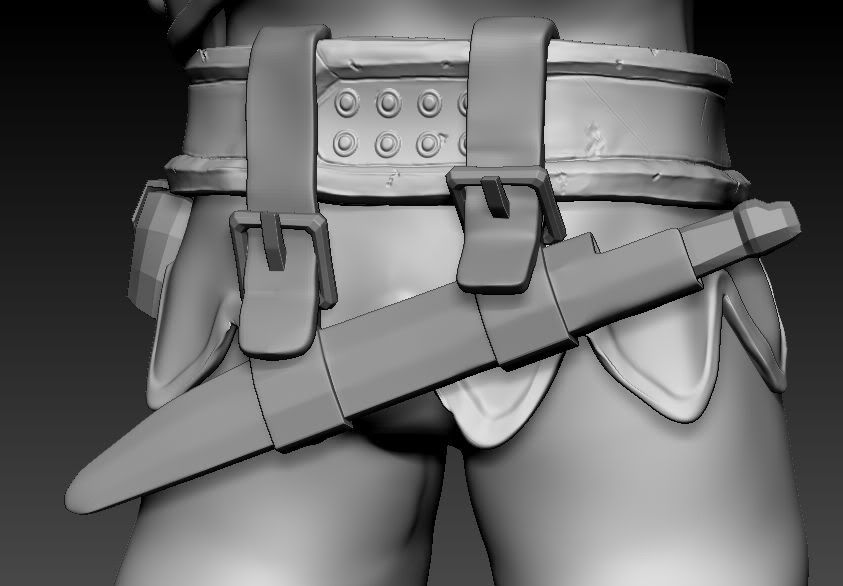 Also, I`ve tried my hand at making a chainmail texture. Mostly worried about the tiling atm. I think it looks ok. Haven`t started painting the trims. There is also an issue along the front seam, which I think I will fix manually with polypaint. What do you guys think?