Alright, well I "finished" my character. While it certainly still has some issues (primarily with some of the textures and unwrapping), I'm satisfied how it turned out for being my first "completed" character. Overall it's around 5.5k tri's. I know there could be some optimization done, but our assignment didn't have a limit, so I decided that the time optimizing would be better off elsewhere.
This was also my first attempt at any real texture detail. While it certainly isn't t he best (My 2d skills have never been my strong point, though I'm attempting to improve them!) I think it turned out alright. I hand painted everything and just threw some overlays of leather texture, some dirt, and cotton.
I probably could have done better with the hair. I wasn't completely sure how to approach that whole situation, and the texture is pretty weaksauce. The pants also suck. After several attempt at trying to paint them, I just had to accept the best attempt. I also understand that I probably should have lightened up some of the darker areas on his face. His eyebrows also need to be a bit darker.
Overall I'm satisfied. While I still have a long ways to go, I did significantly better than my classmates. I think I might completely re-do the entire character, I'm pretty sure that it would turn out much better.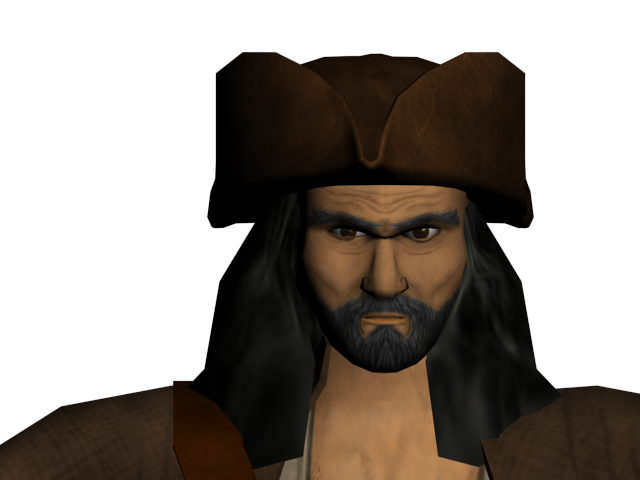 PS. I know there are some details missing such as a rope around his pants to hold them up, some cuffs on the wrist area of his coat, as well as buttons for the front. I need to practice better time management for my classes!