Hello there polycounters,
I've been trying out UDK today, and I'm loving it so far! Now I've tried to import my (subdivided for UV-tiling) plane with normal maps and the lot, and the first snag I really ran into was an issue I've had in the past with normal maps. What seems to be compression artifacts.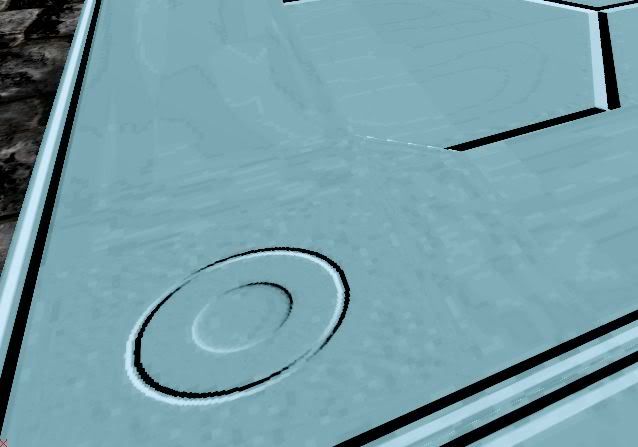 At first I was pulling my hair out, as usual, but then I figured I'd check my map in PS. At first it didn't seem like it was the map's fault, but pulling out the magic wand with 0 tolerance told me that Blender (which I used for baking) wasn't so nice with planar surfaces. I then duplicated the layer in PS multiple times and put those layers on overlay to exaggerate the issues, which then became clear.
The stuff inside the hexagon on the bottom right is there because it's indented slightly.
I then redid the normalmap in Xnormal, and it removed the problems on the planar surface. The dent issue still remains though. The circle doesn't look the same in this picture as it used a different mip setting.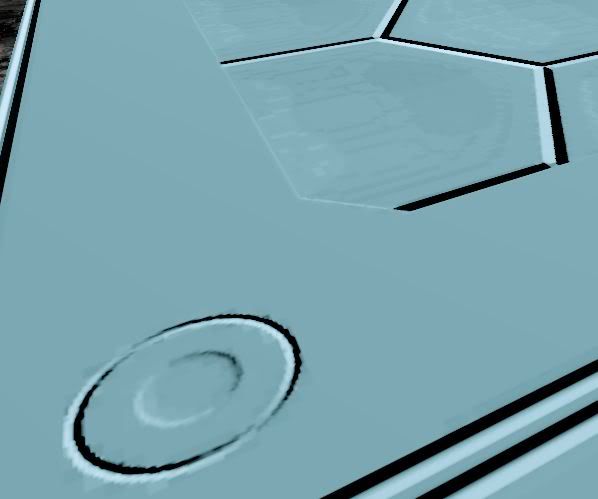 Now this stuff is really driving me crazy, and I'm rather sick of running away from problems, so here I stand.
How do my fellow polycounters create normal maps that don't have these issues?


Or are these problems inherent to normalmaps and will I just have to cover them up with good diffuse and specular textures?
On another note; What's the best way to go about adding collision to a plane in UDK? Adding BSP underneith it?