Here are my ideas so far
Hat:
Its going to be fun figuring out effects... if I'm allowed :p
Melee: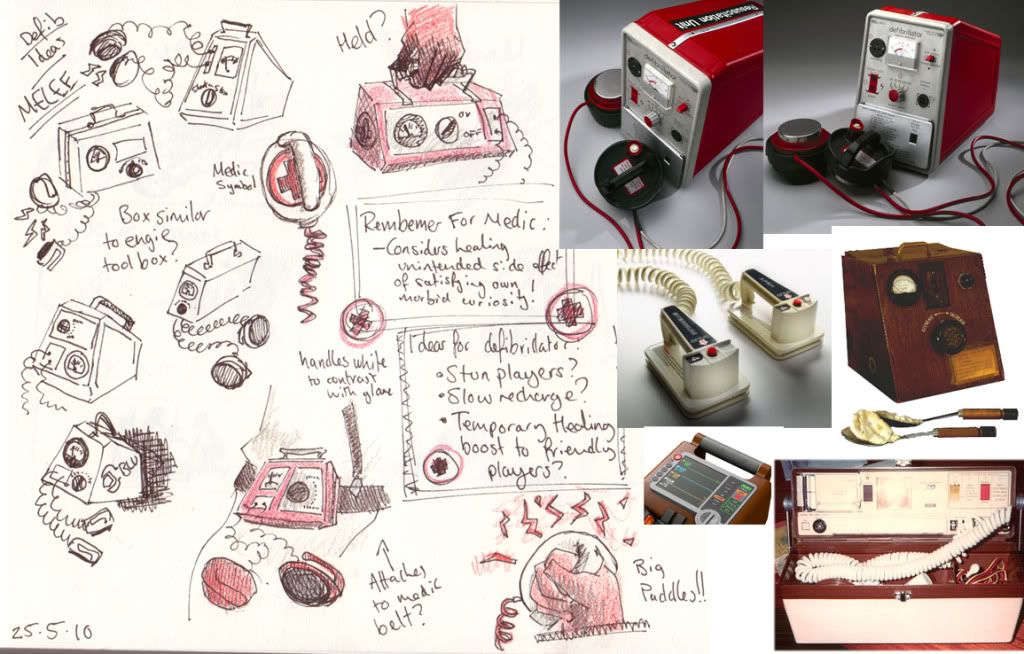 Hopefully I can use the bonesaw animations. After doing some research I realise that you are supposed to have the two alternating electrical currents for a defib to work, so i figure perhaps the two wires could go to one pad, making it highly unstable! Which would fit with the medic's nature :p
Primary: TBA Not quite decided on this, but I figure wither the weapon could be electally charged, or it could cause some kind of stun to the player. I'm thinking either a battery like the razorback that would spark (if i figure out how to do this) or perhaps a visible electric current in the weapon.
My modelling skills are basic at best, so this should be fun
Any opinions or ides would be lovely. I have chosen not to do a replacement for the medi gun as I think the kritzkreig would fit in with my theme, and I'd only be remodelling the same weapon.
I will specify I am aware that we're not supposed to think up what the weapon does, but I think it's nice to at least have an idea :p
Update: I am thinking for the needle gun to do a variation on the
Gauss Rifle
. It's electormagnetically charged so I think it fits well with my theme. AND! have a pun on Gauze in the name :p