Quote:
Originally Posted by
PogoP
Got a quick question Mino.

Did you make those texture sheets first, and then build your geometry around them? Or did you make your geometry first and slice it up onto those individual UVs?
Since I answered this in PM on another forum I thought it might be useful if I posted the answer here too:
I created the texture sheets first trying to be as generic as possible, and then reused these textures in different manners to create modular pieces. For the red panel wall I created this texture: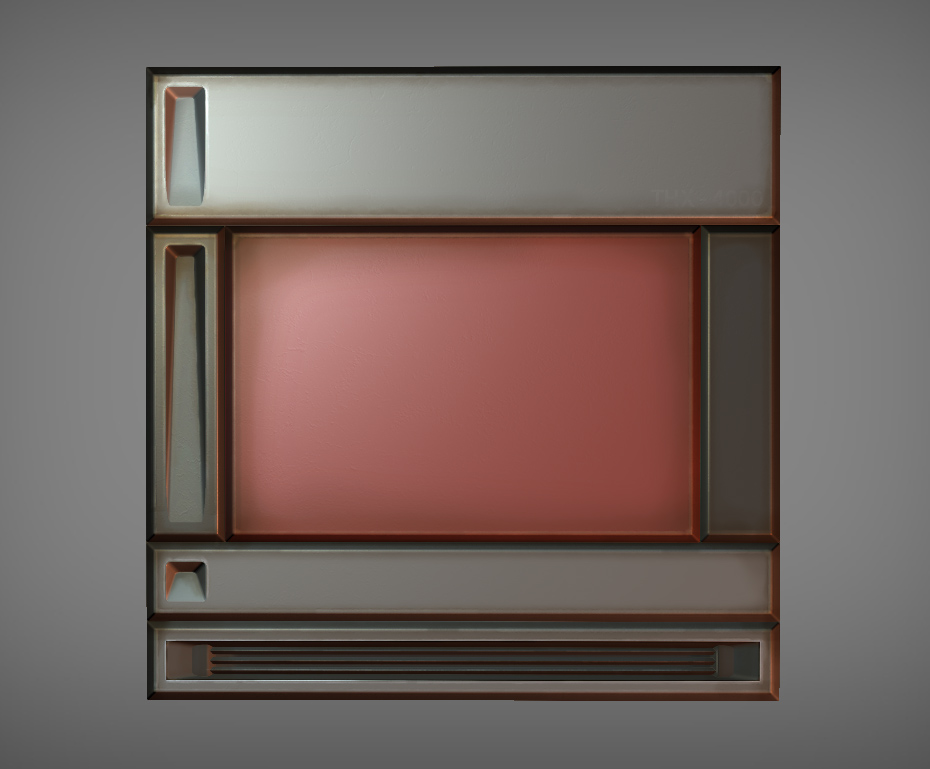 and then created wall units out of it: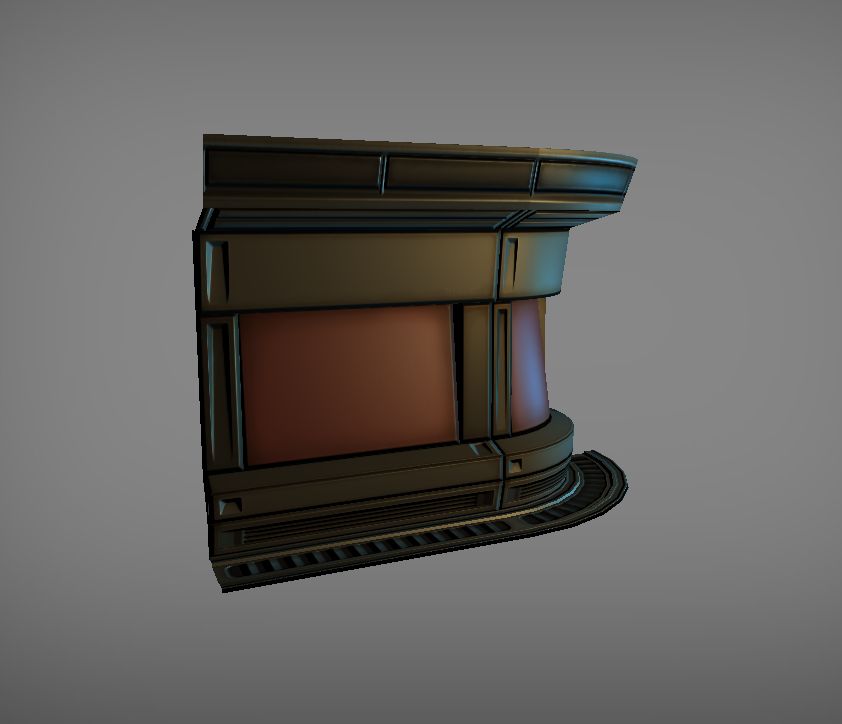 I started this scene with unique textures for walls and stuff but that wasn't very flexible and fast so I'm sticking with tiling textures for now on, using unique textures when needed. Ex: doors, seats, signs and so on. This way I can iterate between versions much faster.
Progress on this has been slow due to Red Dead, but I hope to post updates soon, so stay tuned!