Hey I just finished my Sophmore year as a Game Art Major at LCAD. This was a class assignment for Autodesk.
The theme was a post-apocalyptic world where mankind lived underground due to a nuclear fallout. Scientists created a science-research vehicle (The Arch II) to send back up to collect vapor and ground samples.
I chose an abandoned New York for my scene.
The project is already over, so I'll post up the final scene and w/e I have for the vehicle and street scene.
Everything was modeled, textured, and placed by me using
3dsmax
,
Photoshop
, and the
Unreal Development Kit (UDK)
.
Here is the reference that I used for my scene. It was done by Mikolaj Dobrucki for a public photoshop tutorial :
Here is my final scene Rendered in UDK: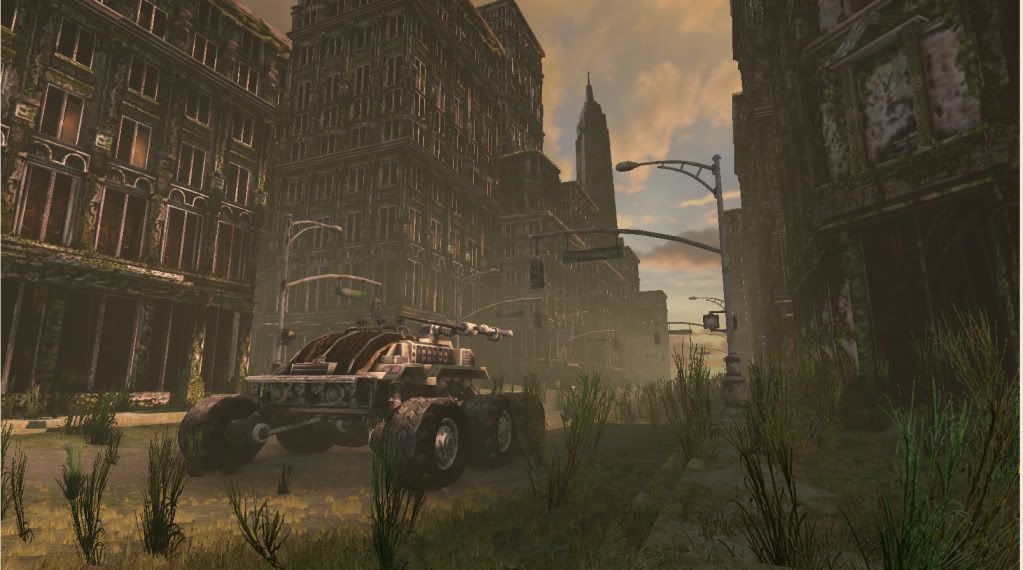 I kinda want to crop my render so that it is similar to the reference, but since it was just a screenshot, I don't really know how to do so. If anyone knows, I'd appreciate it if you let me know.
Here is my vehicle rendered in 3dsmax - some with and without its windows.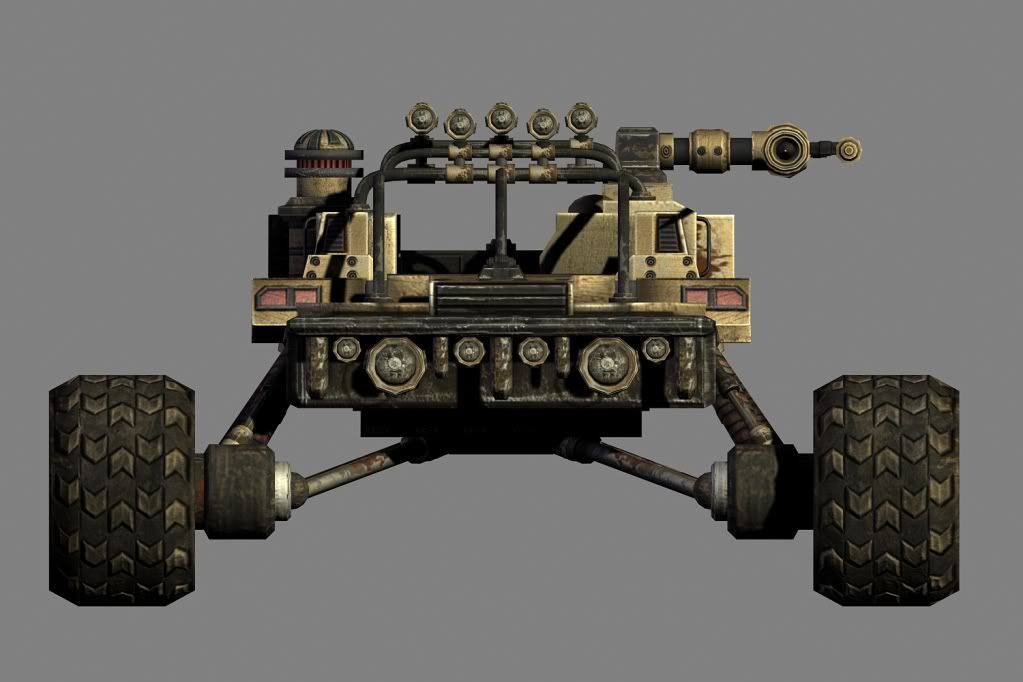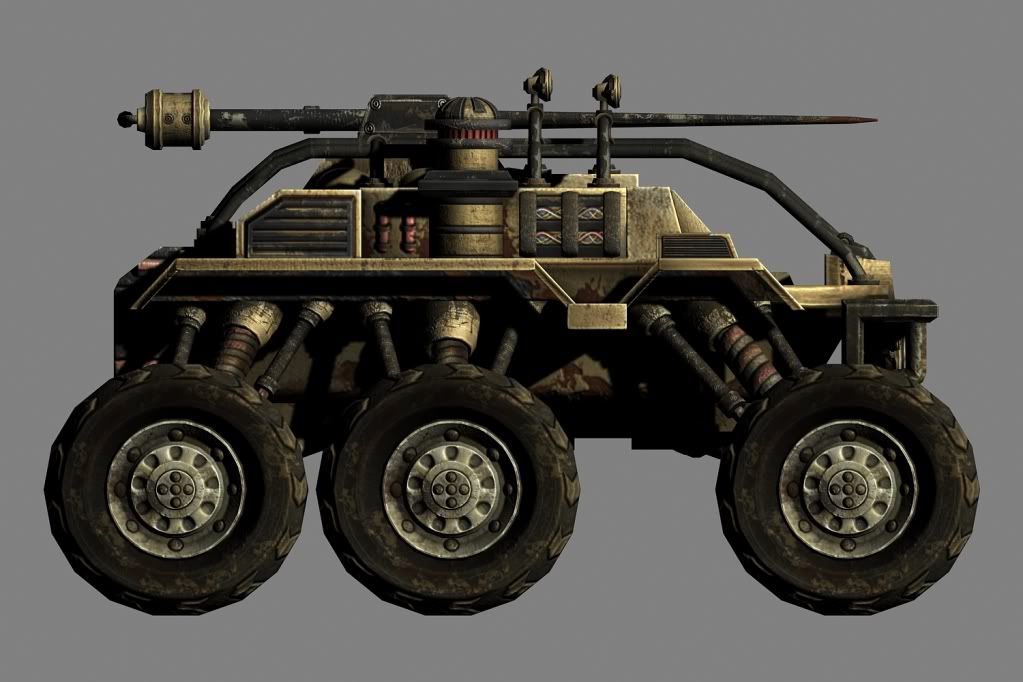 Here is the lowpoly model of the Arch II
and the lowpoly model with normal information projected
Here are the maps for the Arch II (used multi-sub object):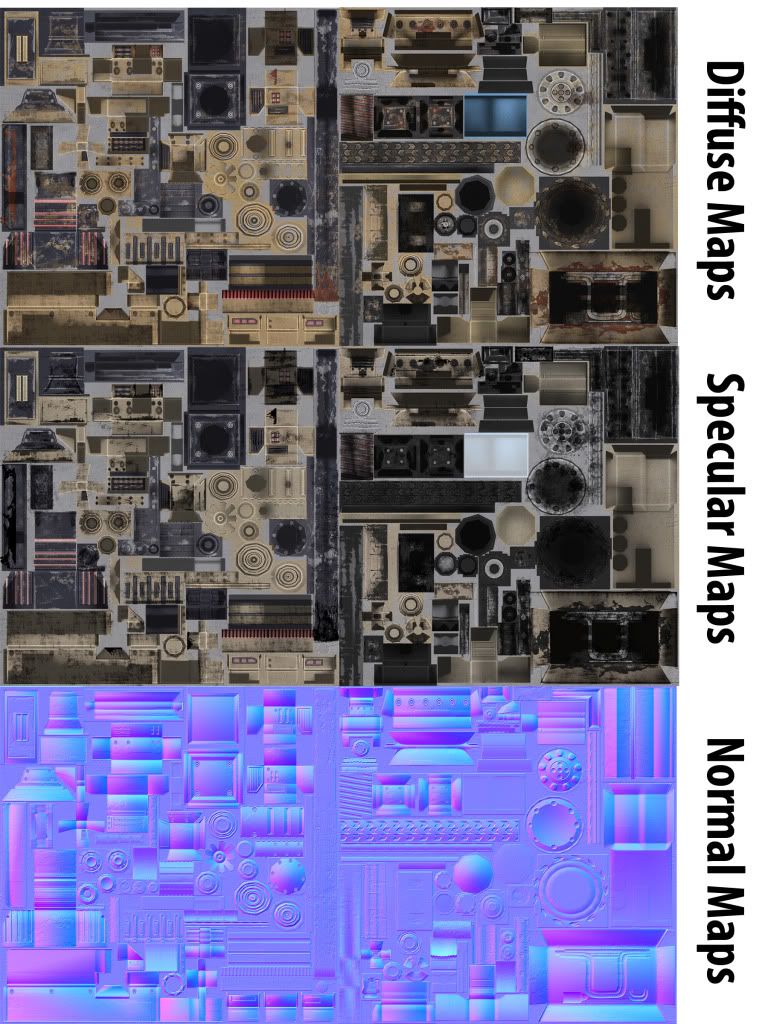 These are the buildings that I made for the scene: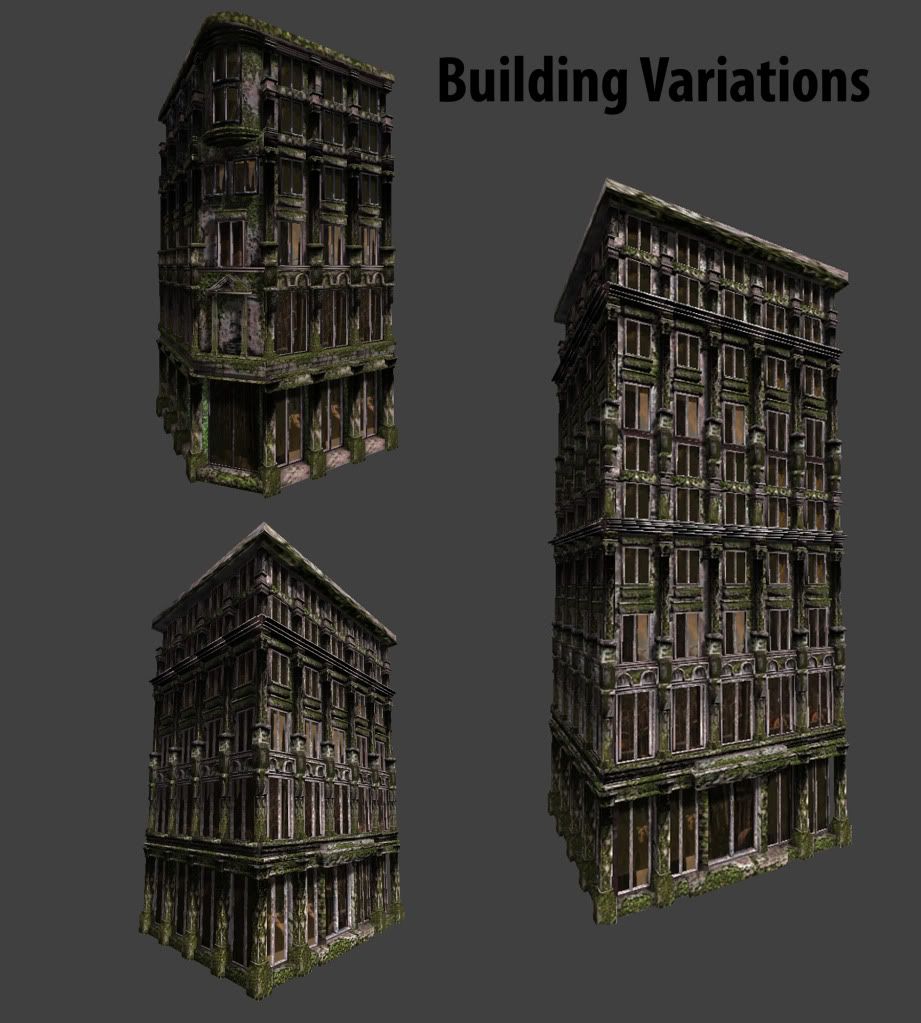 I'm going to take some screen shots of my individual buildings, props, and terrain textures and will update soon.
It's finally been a year since I was introduced to 3D, so I still have a lot to learn. Any feedback would be awesome.
Kevin Duong