Hello all,
I'm on a team with 3 other artists, 7 programmers, and 2 managers, and we're making our own game from scratch. We call it "Cast Away" and it's a 3D, comical, realtime artillery game. You play as Captain Jacob, a ship wrecked sea captain stranded on an island with your rival, Captain Steve, stranded on his own island 20 feet away. Rather than team up and try to get back to civilization, your rivalry burns deep, and instead you both MacGyver up a catapults to launch crazy island junk at each other.
I'm the character artist of our team, and I recently got our main character done. With that synopsis in mind, I wanted to post him up online and see what you all thought of him. We're going for saturated colors, dark comic book lines, and slightly noisy textures. Almost like a Borderlands-ish kind of look, but more light-hearted and fun, less serious and intense.
We've already got this character rigged, animated, and in-game, so the mesh can't change, but the texture is not as solid. I'm currently making a second version (the rival you the player shoot at), so any mesh critiques you have I can incorporate into this one.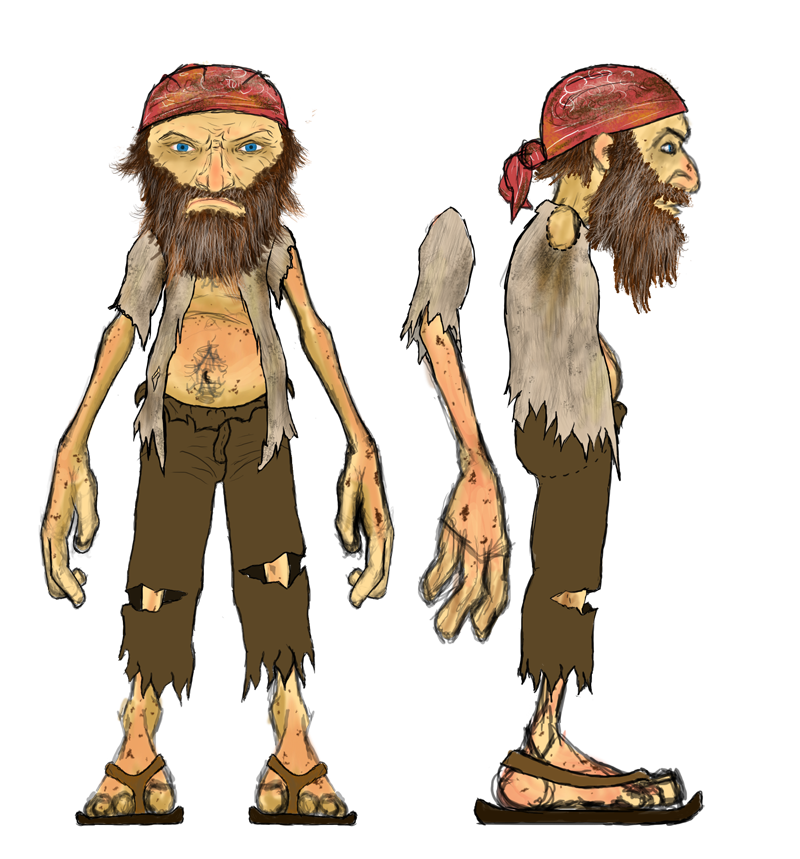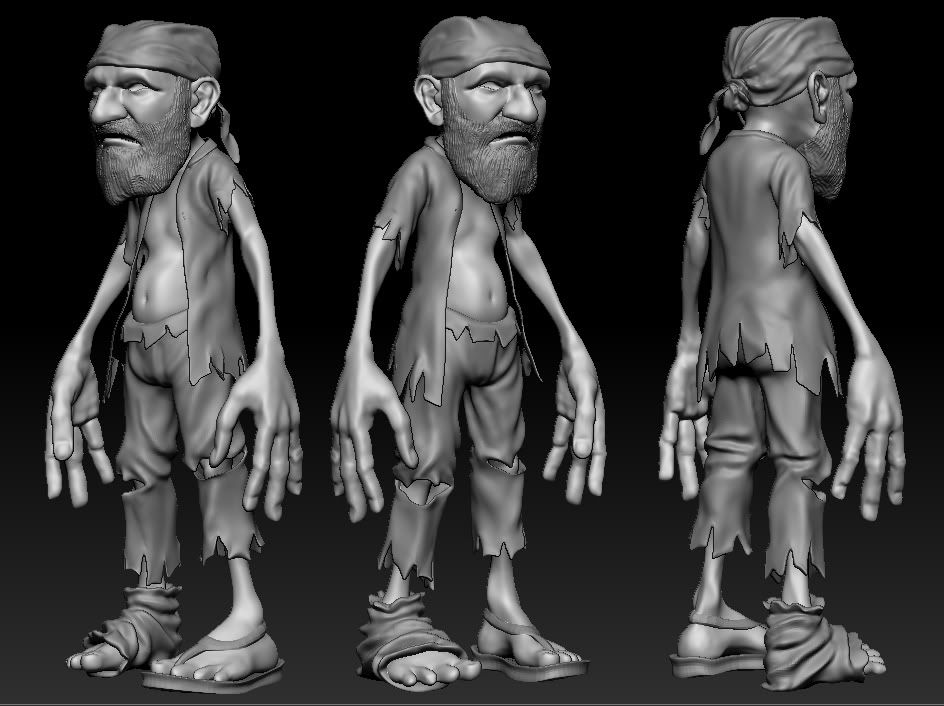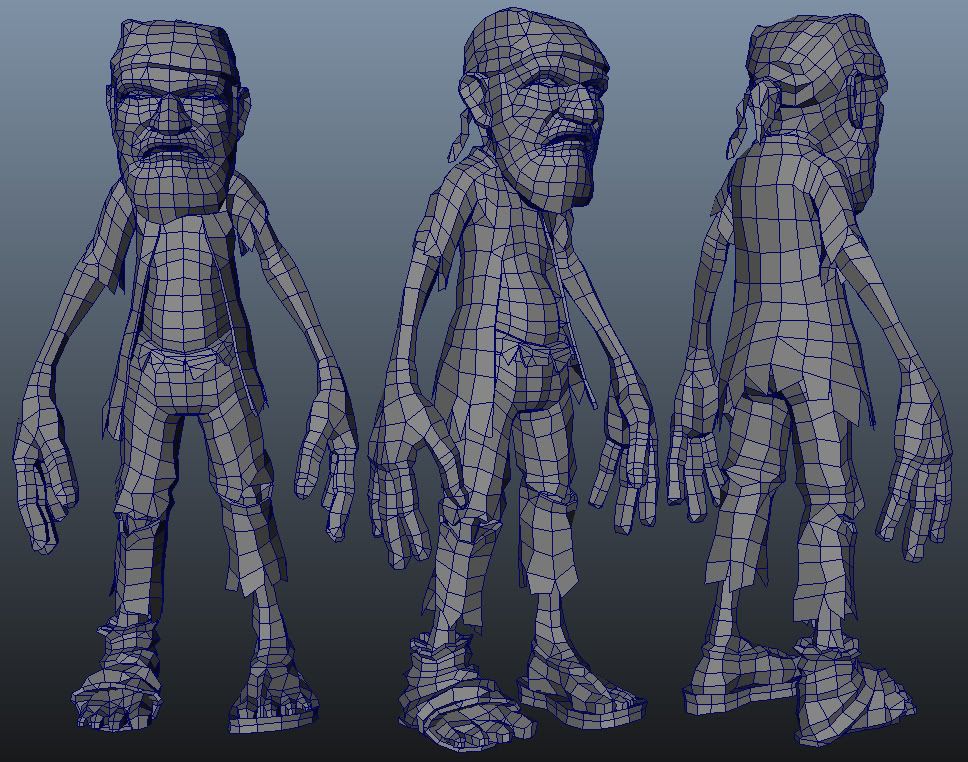 [just under 6k tris]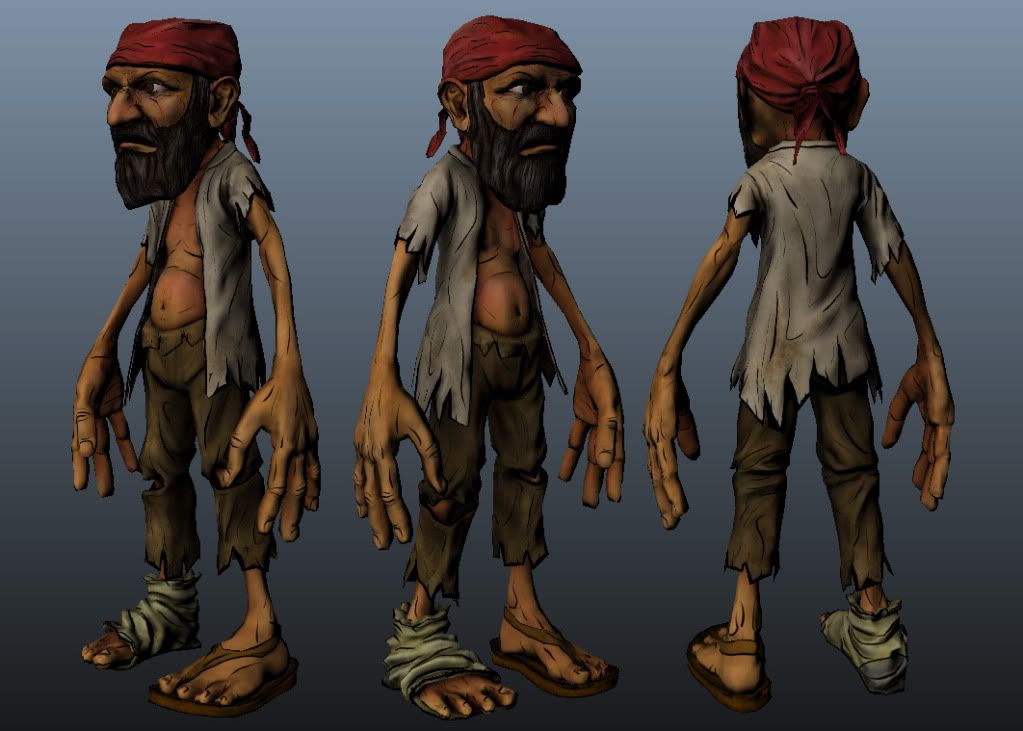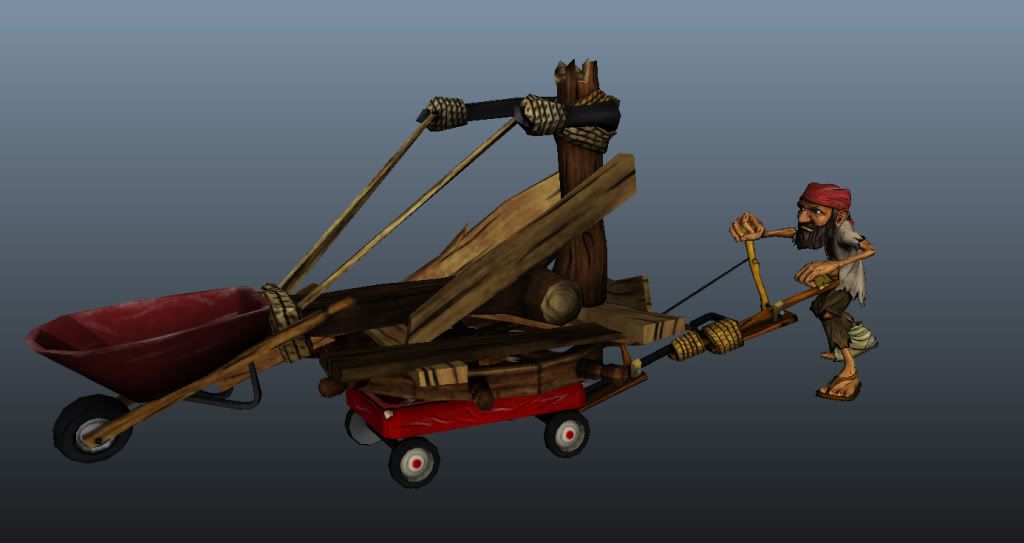 Here's my concept for the next character.
Thanks for looking! For more information on our game, look up "Cast Away" by Painfully Awesome on Facebook. Or check out
www.benjaminday3d.blogspot.com
for more character pictures and my workflow.
Ben