Thanks a lot, guys, encouragement is very appreciated.
This weekend i'm gonna be busy with my soul-crushing retail job, so i'm trying to squeeze in time to do more traditional sketching. Generally i find trad media extremely frustrating; i don't think i know what i'm doing, and i think in general i utilize my sketchbook pages very poorly. Going to try to specifically focus on this in the coming weeks... Not off to a good start. Messy, messy, messy!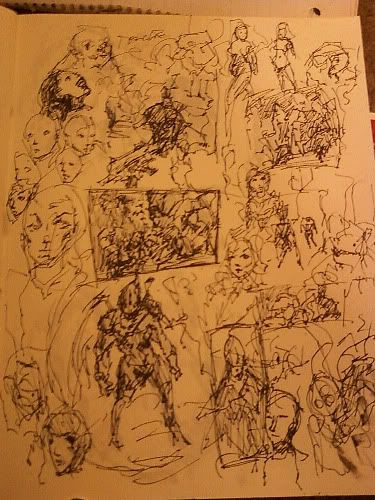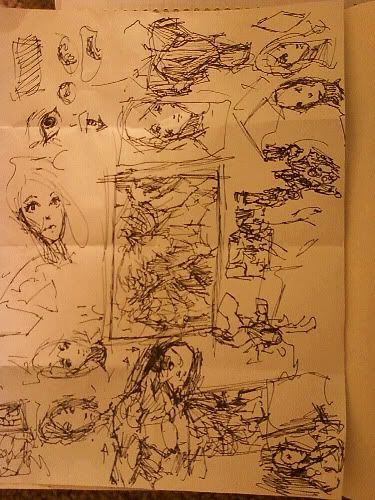 Tonight i was inspired by lemonhead's thread to mix some ink in with some
liquin
i recently bought. This is super cool and i want to do a ton more of it, but it's EXTREMELY challenging to work with. Very easy to completely destroy an image with a few errant strokes.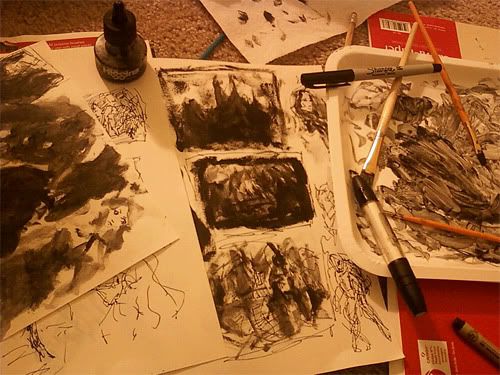 I think some of my difficulties with this may be the sketchbook paper i'm using, i want to pick up some with a smoother, more marker-friendly surface and see how it goes. I also actually just need to buy some goddamn markers. I'm using a cool grey 10% to do kindof an underpainting on these, and it helps, but it's the
only marker i have
, i think laying in a few tones with darker markers and then working even darker tones in with the ink would probably be a much better workflow.

Lastly, A few more robots! So bad at thumbnailing, only did a couple, which i guess is completely missing the point.