Hello all!
This is my first post here. I've scrounged around the CGSociety forums for a few years, but the game art section there is shrinking...so I figured its time to move on.
Anyways, here's what I'm working on at the moment. Its a 1980's Landrover Series III. Currently its at 18,200 tris, and has a 2048 color, spec, and normal map. This is the softop version, but I'm also creating a hard top and armored variant.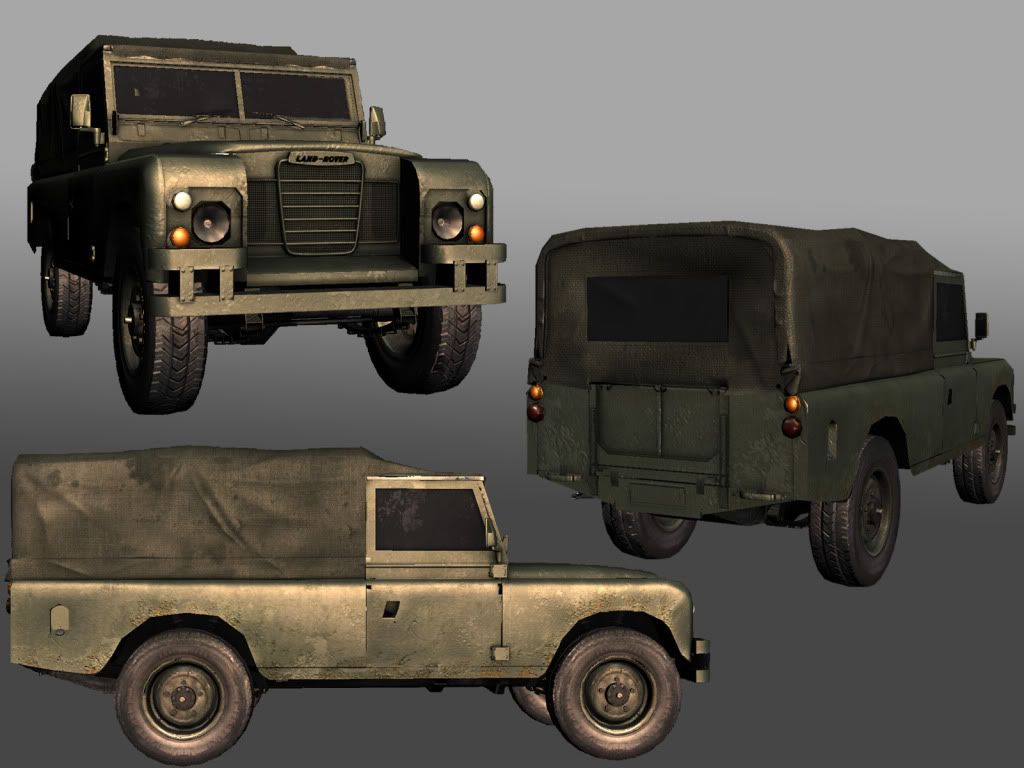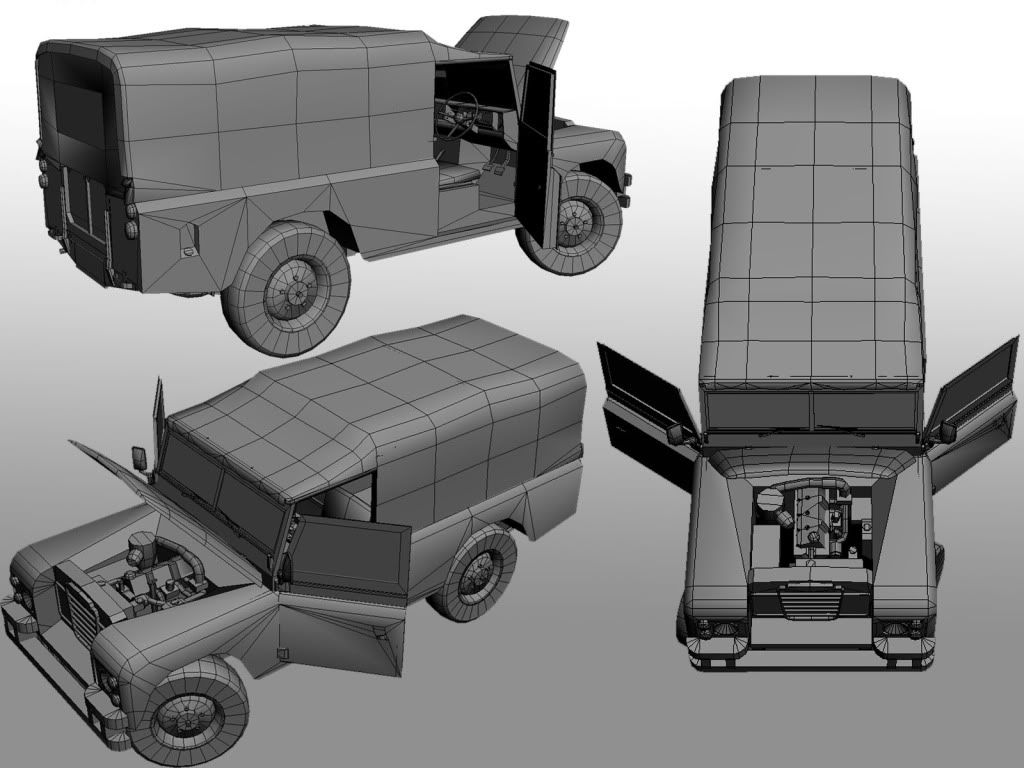 Also, here is the highpoly for the 3 variants.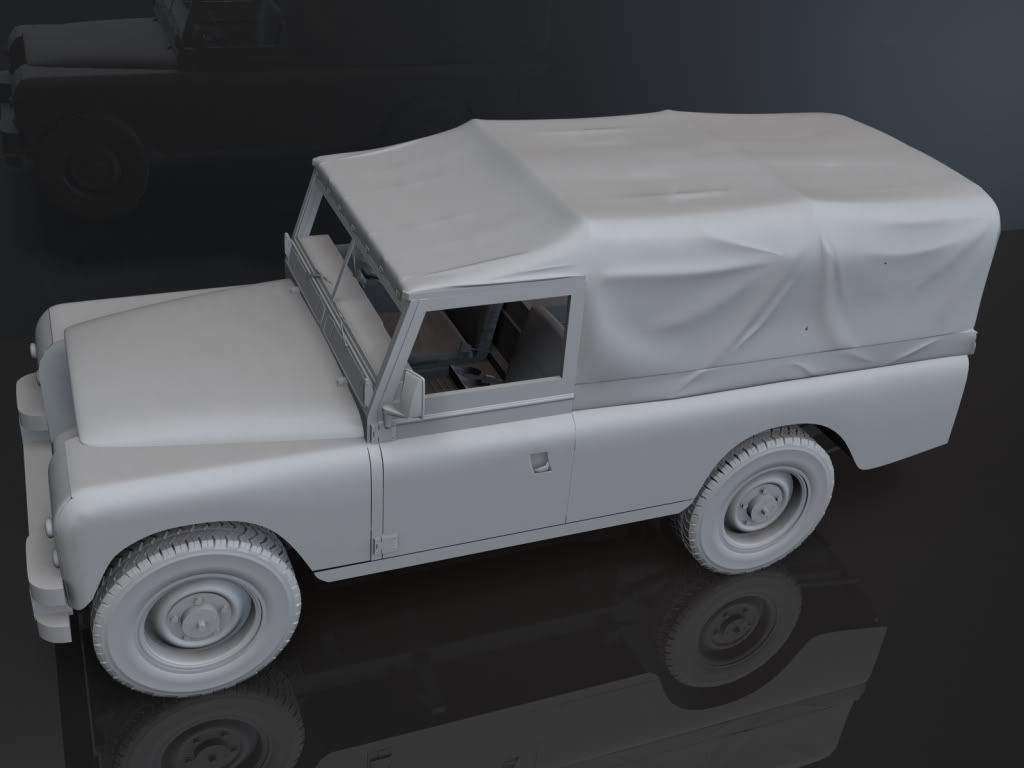 Soft Top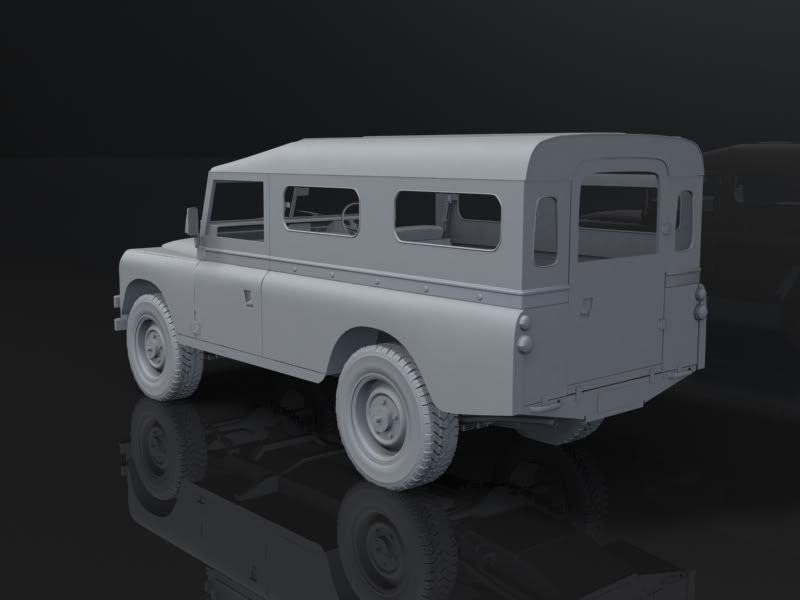 Hard Top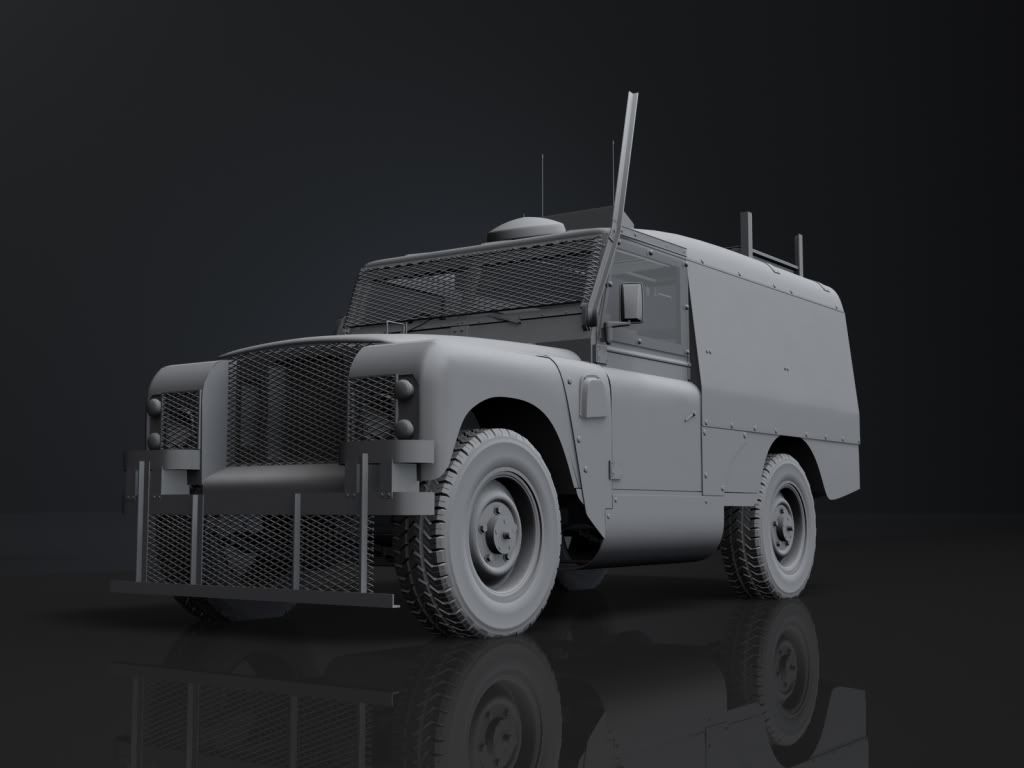 Armored
I will be making a low poly for the hard top and armored version, and a damaged state for each variant.
Critiques and Comments welcome!