Hey everyone! I've been frequenting the forums for a while and get a lotta help from the threads and have asked a couple of q's on the Modelling Sub-D's massive thread that's helped me understand a lot on that topic.
As for this thing here, I wanted to work on hand-painting stuff in the Soul Eater style. Some might be familiar with the anime/manga, but I think it's got a great visual style and it's what got me into it (plus some of the animation is pretty cool in the fight scenes).
Anyhow, here's what I've got so far on this thing. Been learning a buncha things here. Special thanks goes out to turpedo and drachis for the help and support they've given me on this personal project!
Currently still gotta:
- Bake out AO map for bottom section of walls
- possibly make some of the cracks on the textures a bit thicker
- Make some decals for cracks and paint dabs (these are gonna be tricky)
- darken the outline on some of the ads on the wall some more
- and one thing that maybe you guys can help me on....
I painted the outline look on some of the walls, but as you can tell, I'm getting pixelation on it. I'm using an RGB map through LERP to get the tiling on the wall right and then painting out the outlines with the green channel. If anyone knows a more efficient way or better way to make these outlines, I would appreciate it, but overall it looks fine on straight edges.
BTW, as you can see in the moodboard, things are placed differently in every shot so I kinda just made it my own on some of the things and the placement of things as well. CnC are most welcome, go at it!
Screengrabs from anime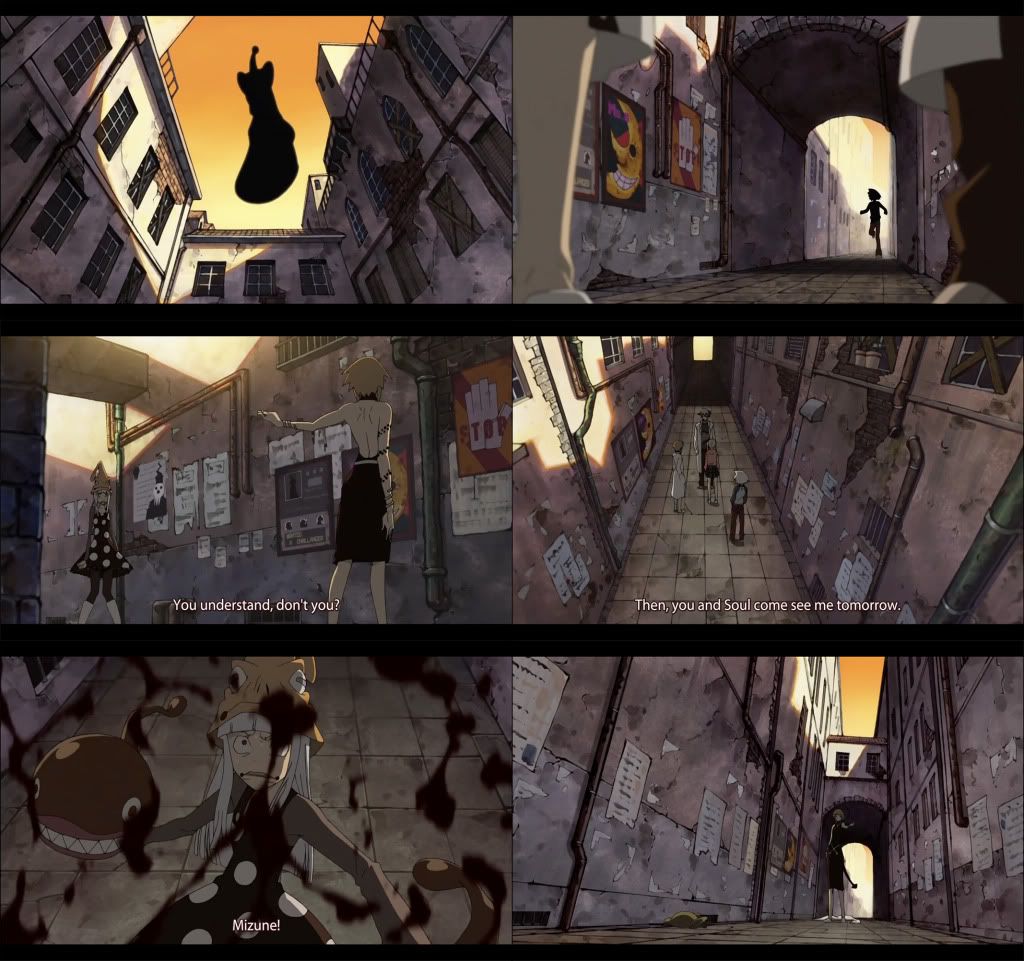 UDK Rendered Shot