hello there.
This week i started on a new project for our character workshop course at school.
the thing is that we are going to make two game characters in 5 weeks that in the end needs to interact. So this one will be a blind scifi deamon hunter who tracks his prey with the help of his evil crazy "dog" thing that he will have in a big chain.
Used zsperes2 for blocking out the body and i love it, very easy to use and fast as hell.=) armor is long way from done and still thinking about a good design for the lower body armor.
any thoughts and crits are very welcomed..
cheers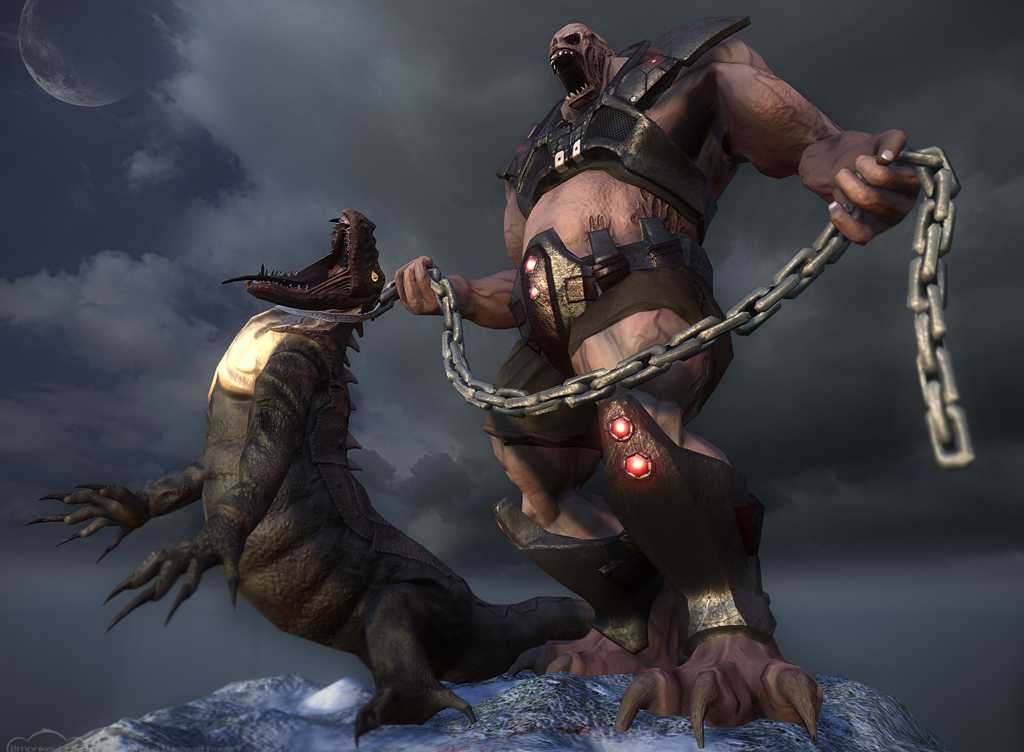 obviously inspired by gow and doom.