Not a huge update, still working on the metal framing of the bleachers =/ trying to make them more convincing.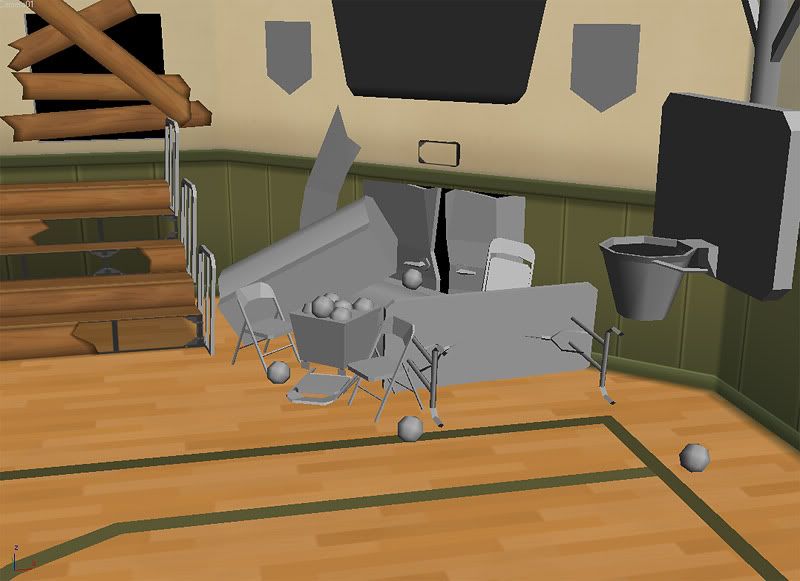 Edit: hey you posted right before me, nice progress!
Yea the rules didn't specify about making it "playable" from what I saw, so I just wanted to focus on this one area. I think modeling the whole gym would've been redundant and a little boring to look at.