Many thanks for the comments guys!
Bitmap,Pliang: It's rendered in 3ds max, with the standard scanline renderer. I'm using a standard material, with diffuse, spec, gloss, normal, alpha and light (ao in self-illumination) maps. I think the SSS look is coming from the lightmap, it has a slight red tinge for the fleshy bits.
benclark: Thanks, yeah you're right. I think it's because that area's pretty much devoid of anatomical landmarks, I did sculpt that H shape that forms behind the knee but it was probably too subtle. I'll do some tweaking.
Josh_Singh,mikezoo: I completely forgot about a dirt pass, thanks, I've dirtied her up a bit now!
Renaud Galand,mikezoo: Thanks! The textures are hand painted, except for some photo overlays here and there. Most of the painting was done with polypaint, with some refinement in photoshop. My approach to skin is pretty basic; I lay down a base skin tone, and then add reds, blues, yellows (red=areas with lots of meat, blues=cool areas, yelows=bone close to the skin) along with some purples and greens, whatever works really. I get skin pore detail using photoshop brushes, and sometimes photo overlays.
Here's the flats (diffuse, spec, normal, gloss):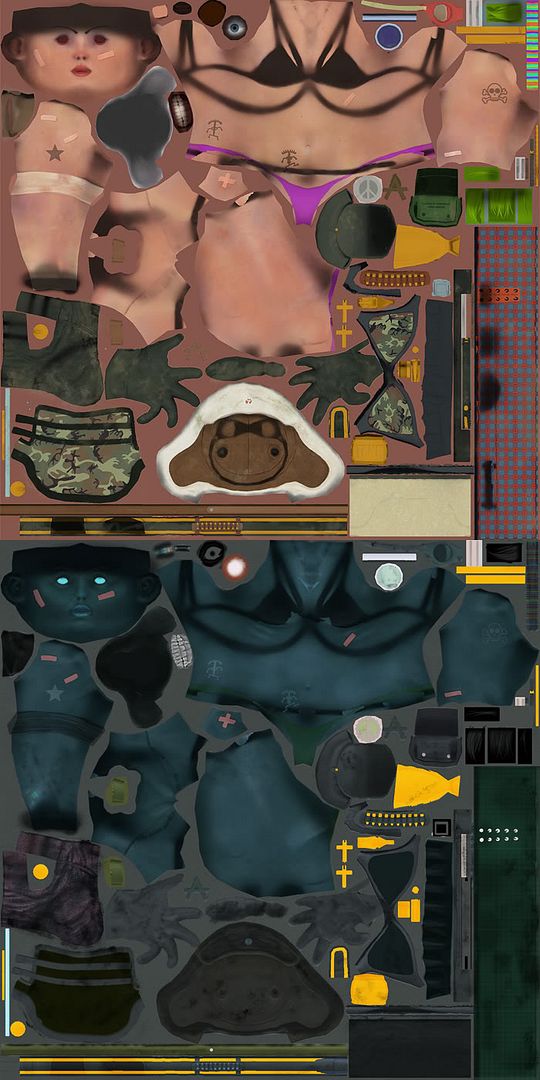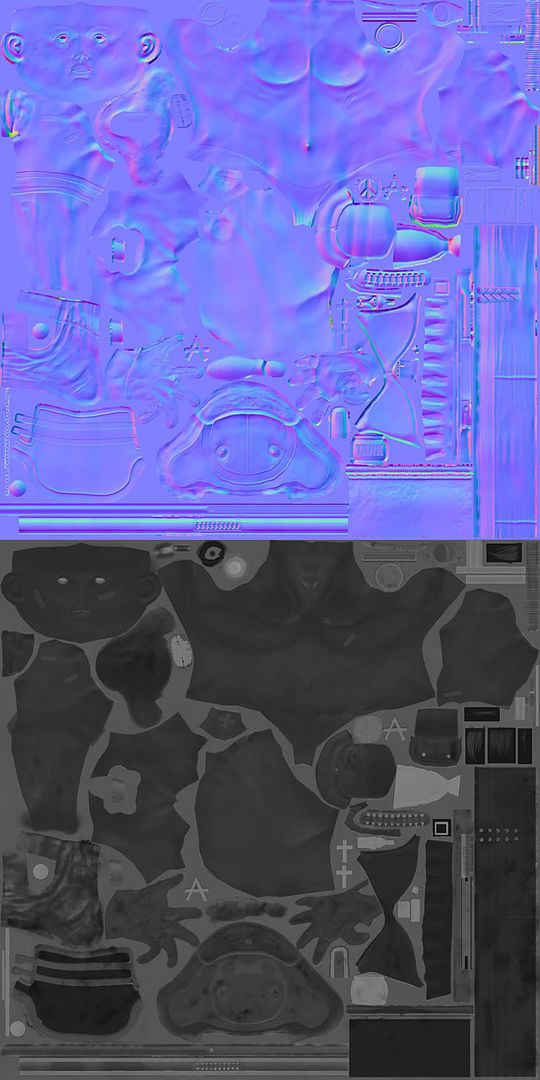 There's some ugliness from the AO overlay, but those areas are completely covered up anyway.
Iíll pose her next and post some renders of her in UE3 or Crysis (if I can get the alpha maps working)!