My cheesy Warhammer model.
This was an assignment for a modeling and texturing class. We were taught ZBrush and told to do the normals in it. Learned a lot on how to do ZBrush modeling. Learn what not to do in Zbrush modeling hehe. Secondary focus of this class was texture work.
Gold sucks :[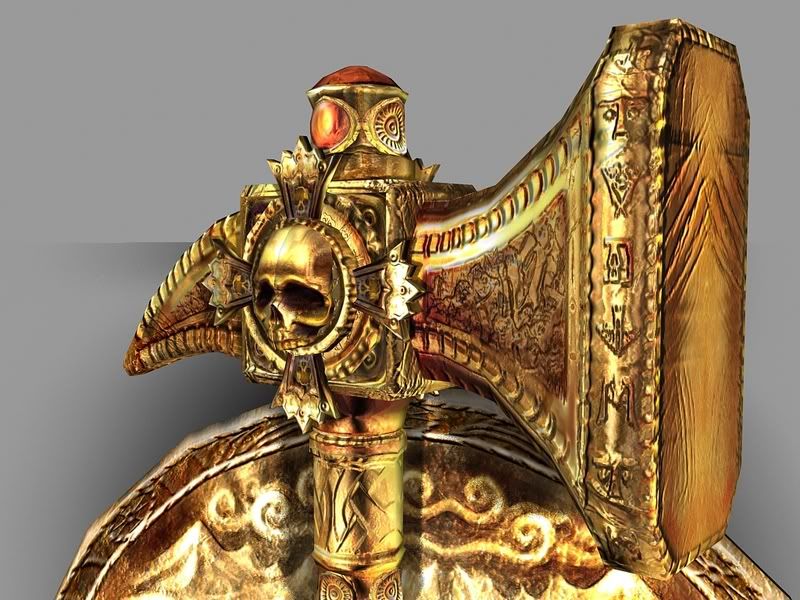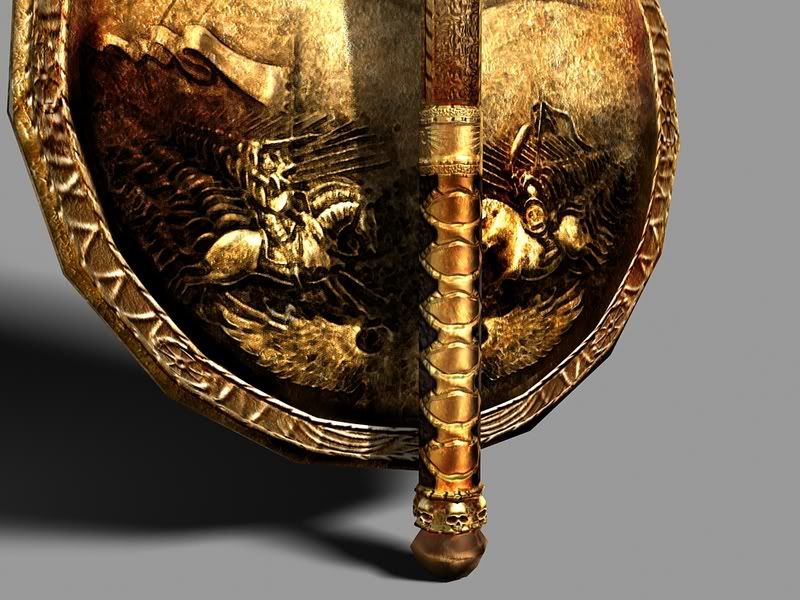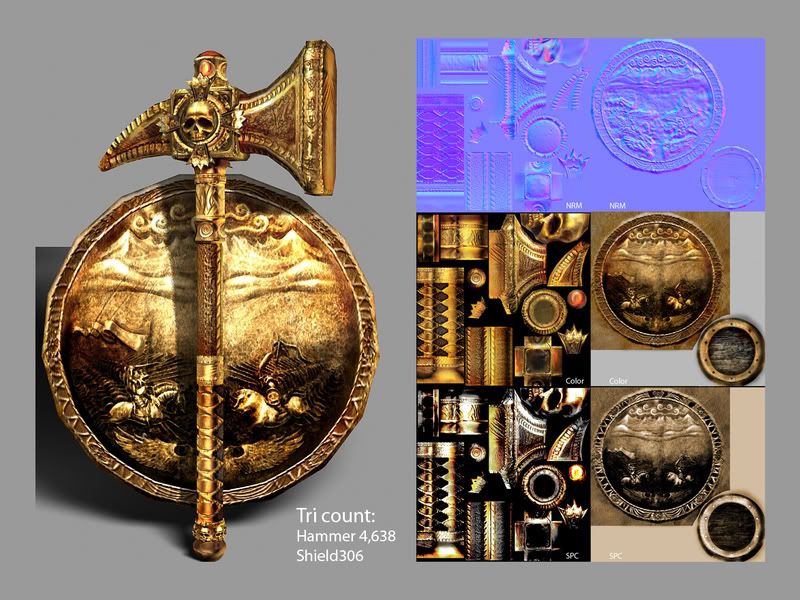 Teacher wasn't counting tri's, but I tried to stay conservative. Was given a note that the shield could be more rounder. I tried two techniques for Zbrush. One, modeling off of the texture (shield) and modeling just free handed (hammer). I defiantly like the latter much better.
On a side note, I know about that line in the middle of the skull. It's driving me crazy and I don't know how to get rid of it. It is mirrored, so I'm figuring that has something to do with it. No, it's not the UV's. I certainly checked.
Anywho, any tips on making this better or general observation is welcomed.
Cherrio