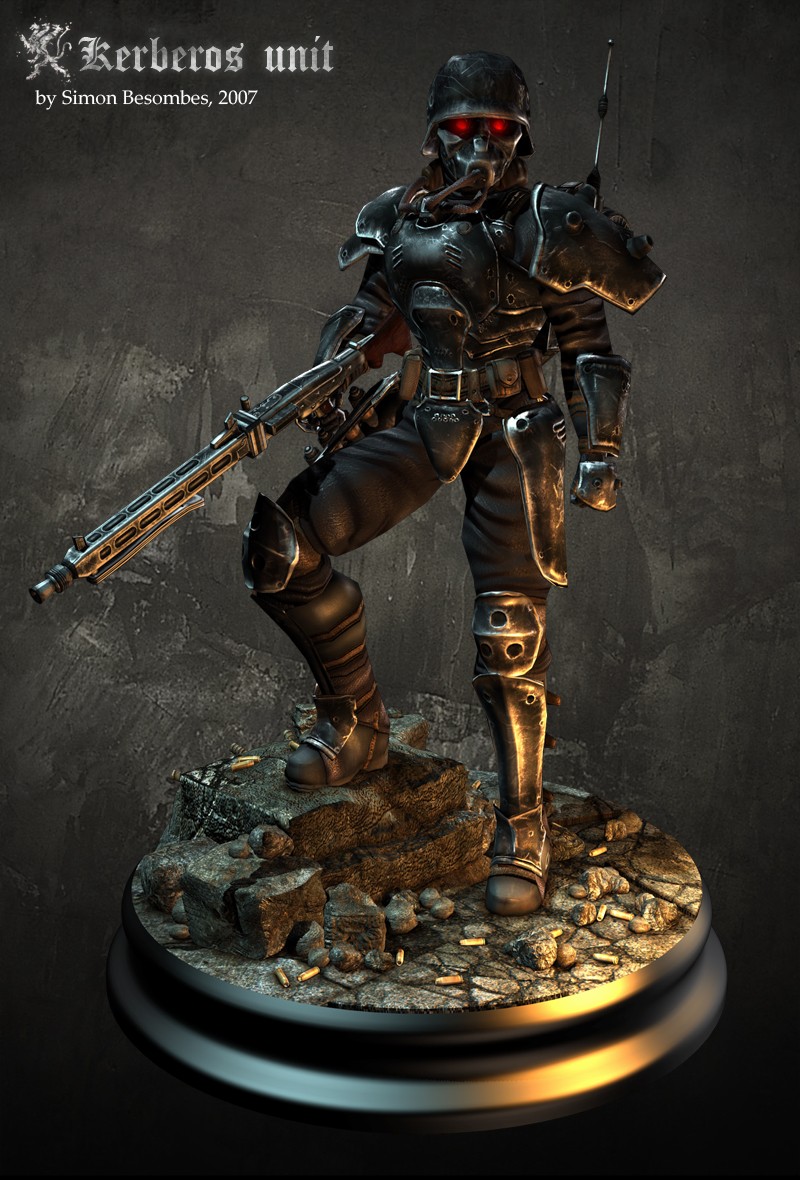 Hi There! This is my first post here.
Here it is a model based on the Kerberos saga and Jinroh animated movie done during freetime for my portfolio. Hope you like it .
*Polycount: -Character: 5717 tris
-Backpack & Weapon: 1683 tris
-total: 7400 tris
*Textures: normal,spec,diffuse: body 3x2048, head 3x1024, Backpack & Weapon 3x1024.
*Software used: Maya 8.5, Photoshop CS2, UVlayout, Crazybump
Rendered in Maya Hardware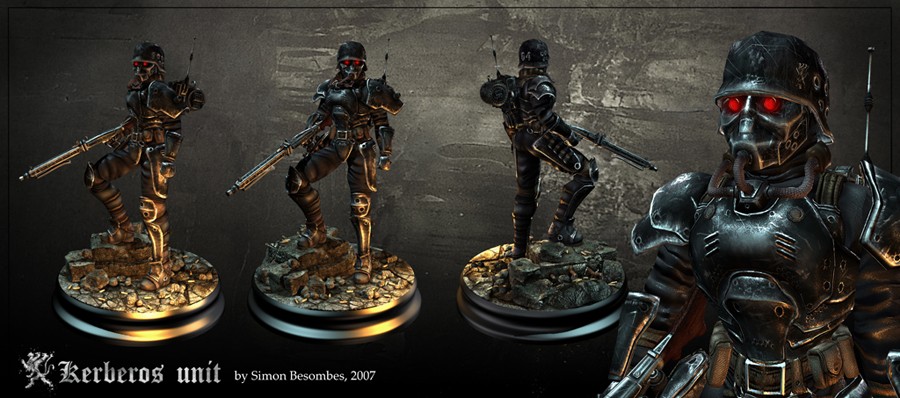 High Resolution
here