I really, really appreciate all the help you guys have given me!
Also, i may not have mentioned, but yeah I was going for a next-gen prop so I gave myself some leeway with the triangle count. The lower level of detail is a good idea though!
I added more sections to the wheels like Shepeiro said and removed some from the smaller cylinder jutting out of it (it really didn't need that much) to compensate and ended up lowering the tricount. [img]/images/graemlins/laugh.gif[/img]
So here it is with better wheels, more structural wear, and graffiti!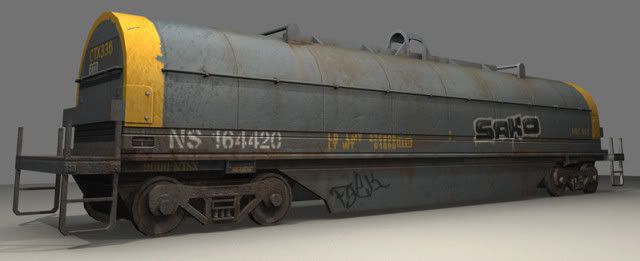 Anything else? [img]/images/graemlins/smile.gif[/img]