JZak - I have the mesh set to that to prevent unsightly rendering errors that my program loves to display. What particular areas are in need of polygon reduction?
kaoticvisions - I still need to get him more organic, but I worked on it a bit. But does a basemesh really need to be very interesting? Thanks for the information on the Judges, they look very interesting.
Jimmies - what?
Made the pose less dynamic, added more edge loops in the elbows as per ancient-pig's basic deformation tutorial. I also added a face.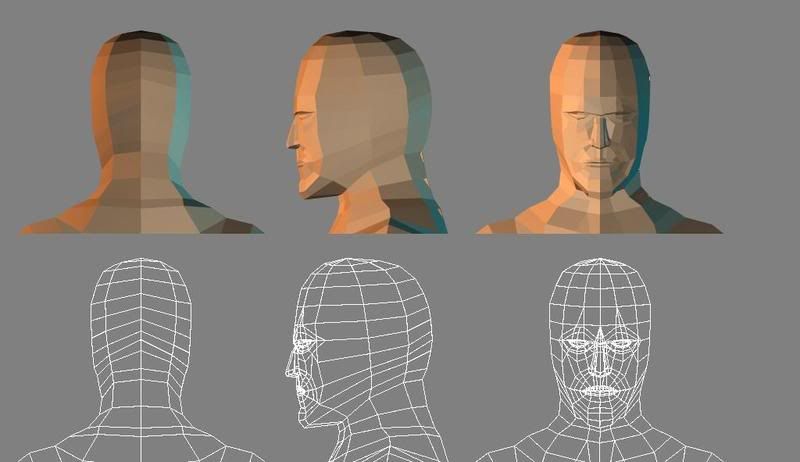 I need some help with the polyflow of the neck and jaw, though. I don't think it's very good right now.