Thank you for the advice people,
the heavy neon blue is to identify player colours, i would agree with it being busy but if i put any less into it then with four of them onscreen they lose there colours.
the game is viewed from what would best be described as isometric/top down i wouldnt know what to put on its head without it being a distraction.
Ipad3s resolution is massive, i'd probably use 512 in another circumstance but it would look reasonably blurry. the low polygon count is intentional, theres alot of polygons on the screen which are more like to slow the framerate down over the texture space.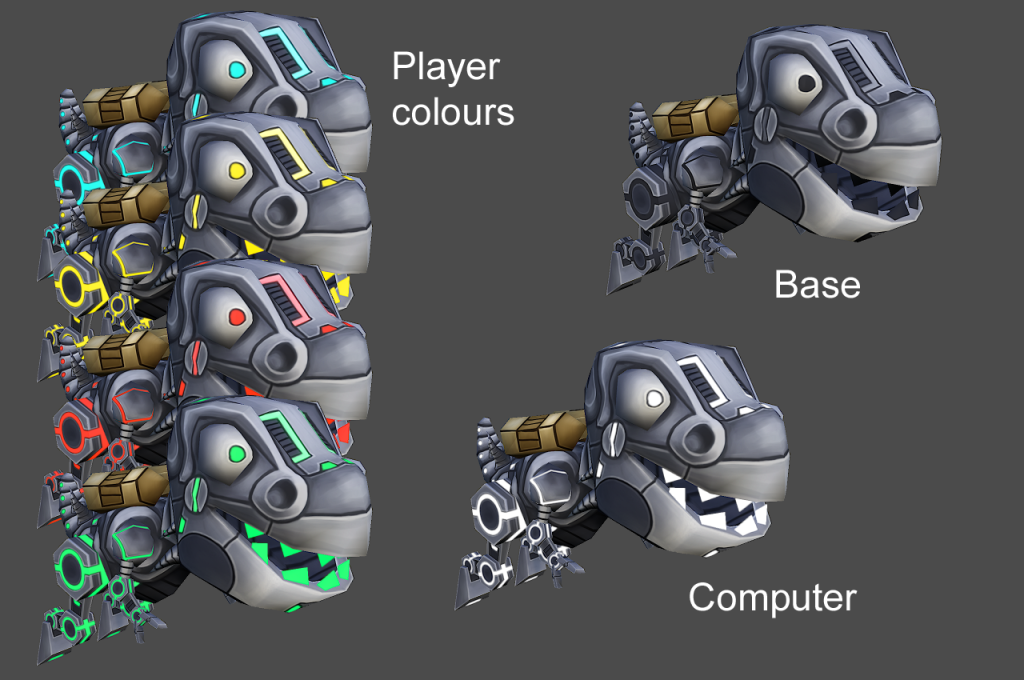 the teeth definitely give it more character but as said its busy, which emissive sections would you remove from the model?