Mike: hah! That'd be nice if I could.
Hmm I did intend for the round look on the glaive, is that a bad thing? Does it look bad, or is it just not how a glaive is supposed to look?
Anyway here's a slightly updated design while I'm working on the model. I added the arm guards, did the rest of the skirt part, and did some minor tweaks overall.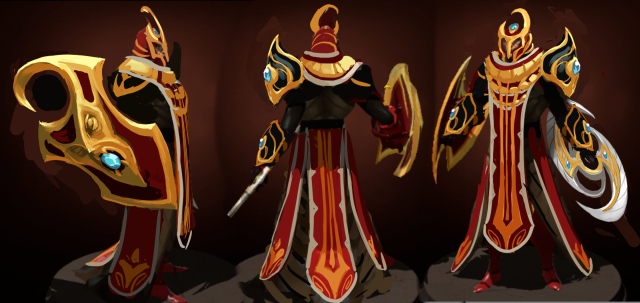 zephyri: Considering I drew the armguards in the same way as the shoulderpiece, I think maybe having that same design continue onto the shield as well, may be a bit too much? Idunno.