Hey everyone [img]/images/graemlins/grin.gif[/img]
I've been a member for a little while now, havn't been around to post any of my work around. But after being adjusted to everyones great nature in honest and well put critques I find this place great to post work for great feedback by both professionals and amatures of the game and film industry.
I recently took upon myself to work on a character I found while looking through the 2D concept art winners (Rui Cheng) of the CG Society Gallery and have been working for a few days on this person. Adjusting to a different style of realism, exaggerated yet comic book like or GOW art style.
For this character i've been using Zbrush 2.0 and Maya 8.5 for several tweaks and passes.
Here is a couple images of what I've made so far. Please feed me your inputs i'm one of those individuals who craves criticism for ones work [img]/images/graemlins/wink.gif[/img]
<u>Reference</u>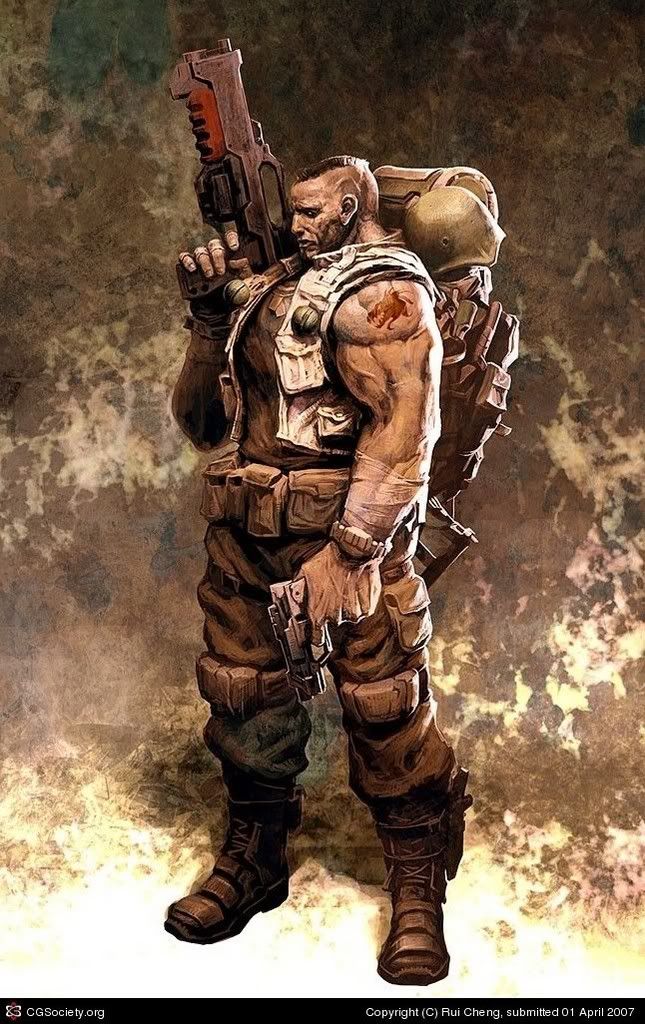 <u>Work In Progress</u>