DudeinCA: Here are the wires-couldn't get to the computer yesterday to post them. I haven't modeled the sights on the end of the gun. For the modeling I simply added a mesh smooth and tightened up the edge flow (which takes longer than anything else). Also, the screws still have the turbo smooth on them-oops!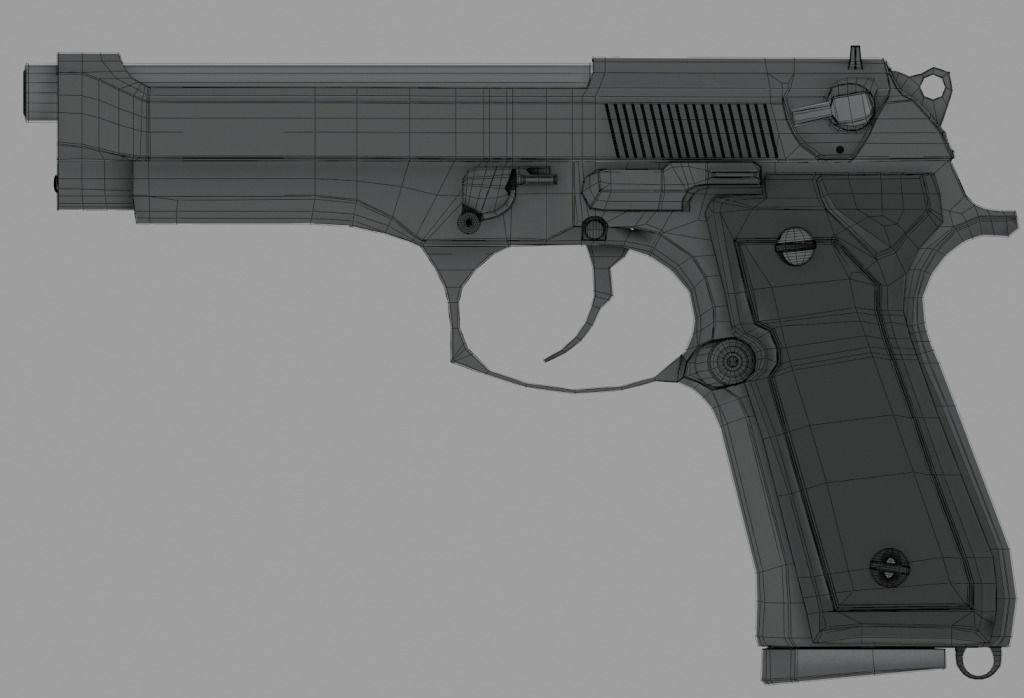 Also, this is the bump map I created for the handle. I modeled out the diamond ridge texture and used a simply scanline render with a white material and then tossed the map in the bump slot of the gun material I used for the final render. I think it is a bit faster to create these repetitive textures in 3DS Max, rather than creating it from scratch in Photoshop. Low Poly coming soon!
Let me know what you think!