Hellows everyone!
My first project thread on here.
I'm Making a victorian steampunkish character for a game design I'm working on. At the same time I wanted to do a little exercise on hand painted texture.
Any feedback is welcome!
Oh, and I still have to give him a melee weapon but I can't figure out what so any thought on that is welcome too!
Latest version: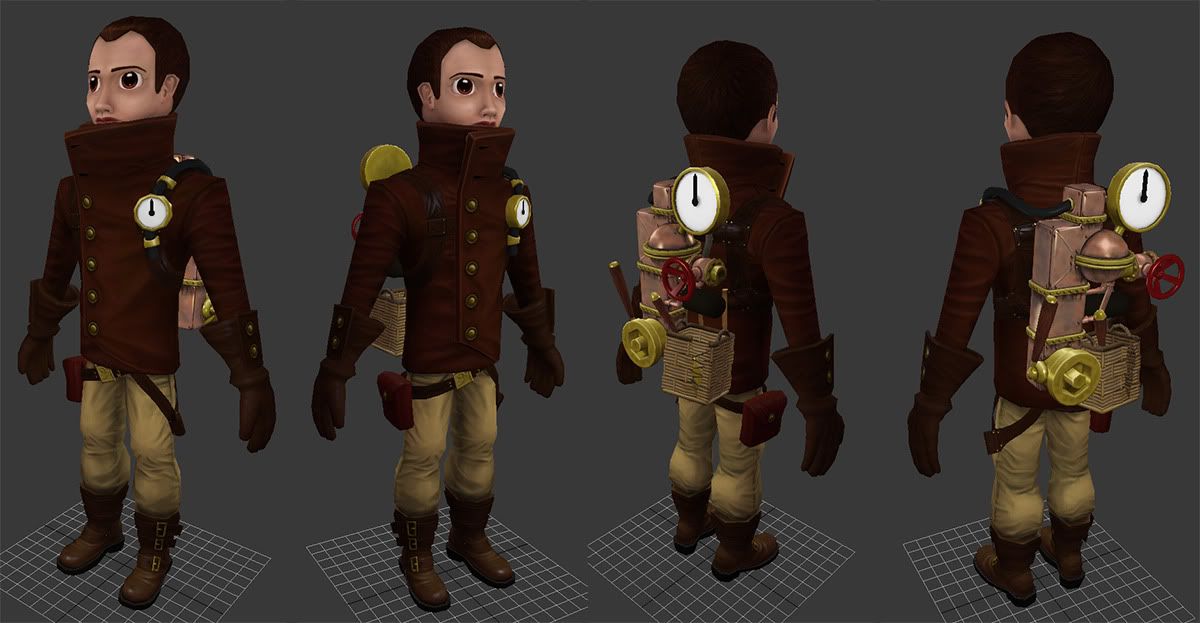 Original post:
3D Low Poly:
(screengrabs in 3ds Max)
Diffuse so far:
(screenshots from 3D-Coat without lighting)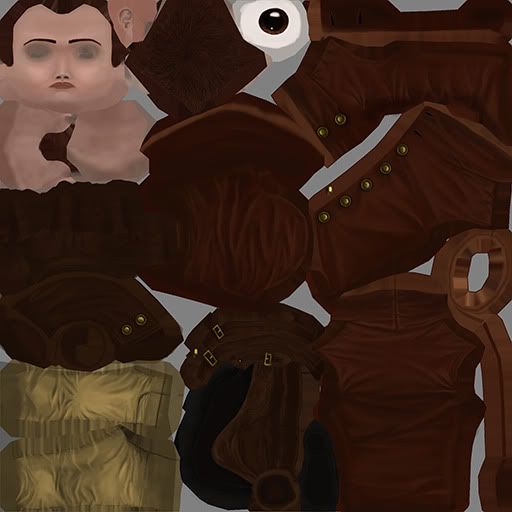 My concept sketch: