Hey everyone!
It's my first time posting here, just looking around for a few minutes tells me that i've come to the right place for feedback!
One of my modules is to create a current gen dinosaur model under 12k tris, animate it using CAT and get it running around in UDK!
I chose to do a T-rex with a colour scheme inspired partly by a Digimon.
So far I've taken it into Z brush and sculpted, baked it onto my unwrapped low poly and im just looking for any feedback and criticism you've got before I really put time into the animation:
Base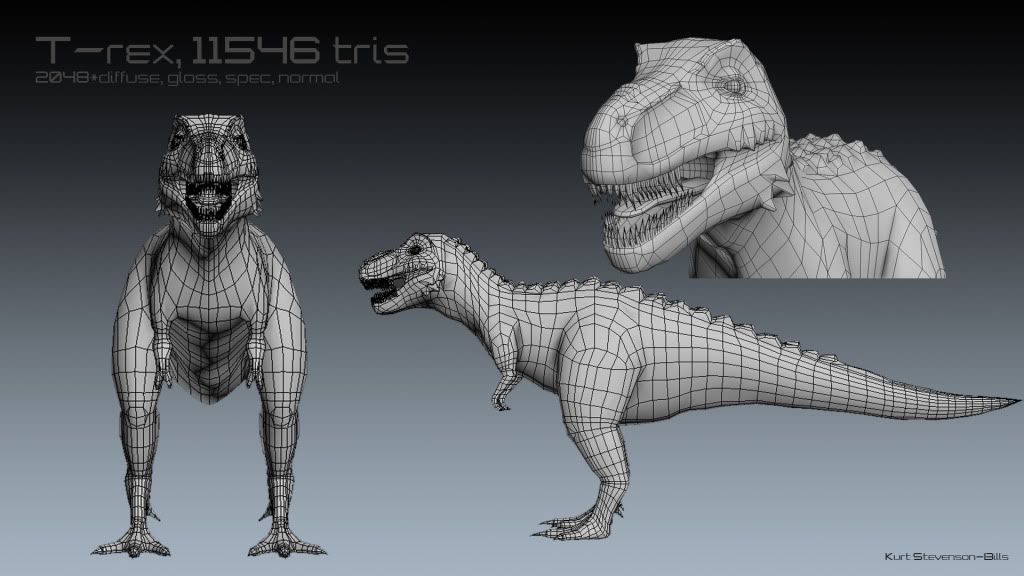 And here's a shot of it in engine: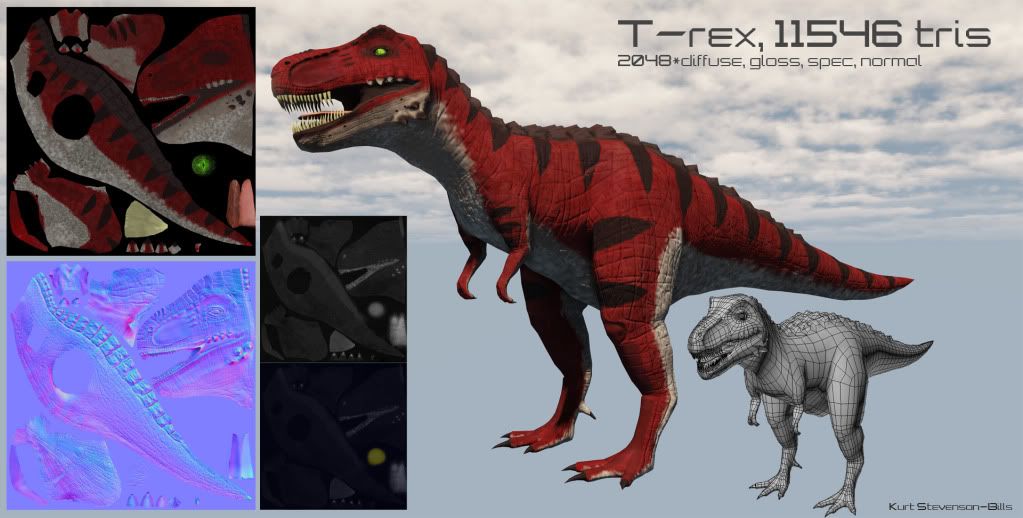 Thanks for looking at my post!