Hello everybody.
Everything posted here, is up for crits. Any tips or opinions will be rewarded greatly. Will try to at least periodically keep this up to date.
-----------------
Mini-dump
Reffed sketches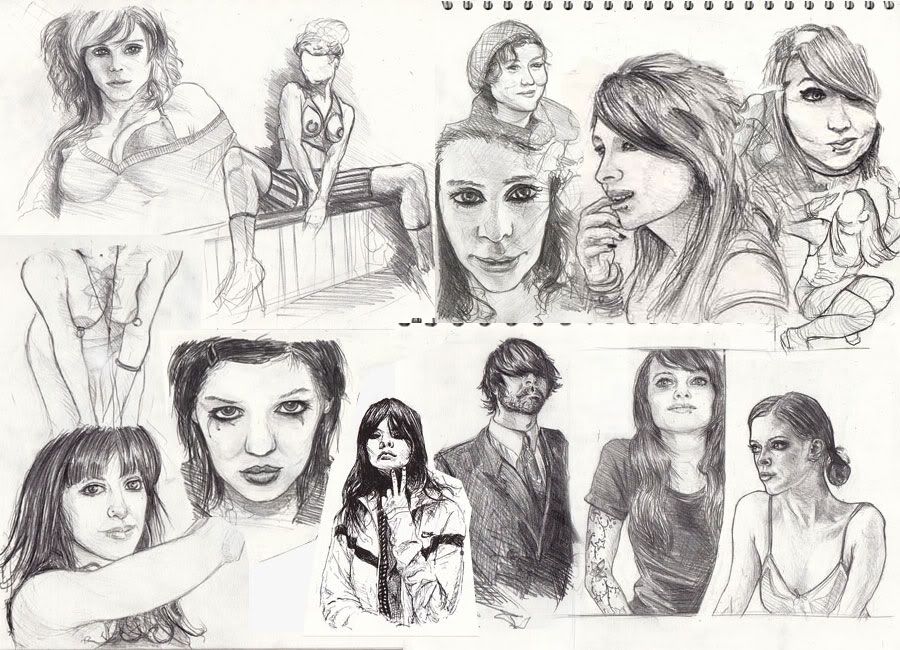 Dr. Sketchy's life drawing and traditional life drawing
Reffed
Some concepts I did for our FMP.
3D THINGS
I felt like starting my venture into 3D with a hat for TF2, so I went for a sharky riot helmet thing (which I've since decided I want to make into some kind of Aqua Pack).
I did a concept, tried to make it in zBrush, made a real hash of it, exported and re-topologised it, then spent ages fixing all the problems I had made for myself.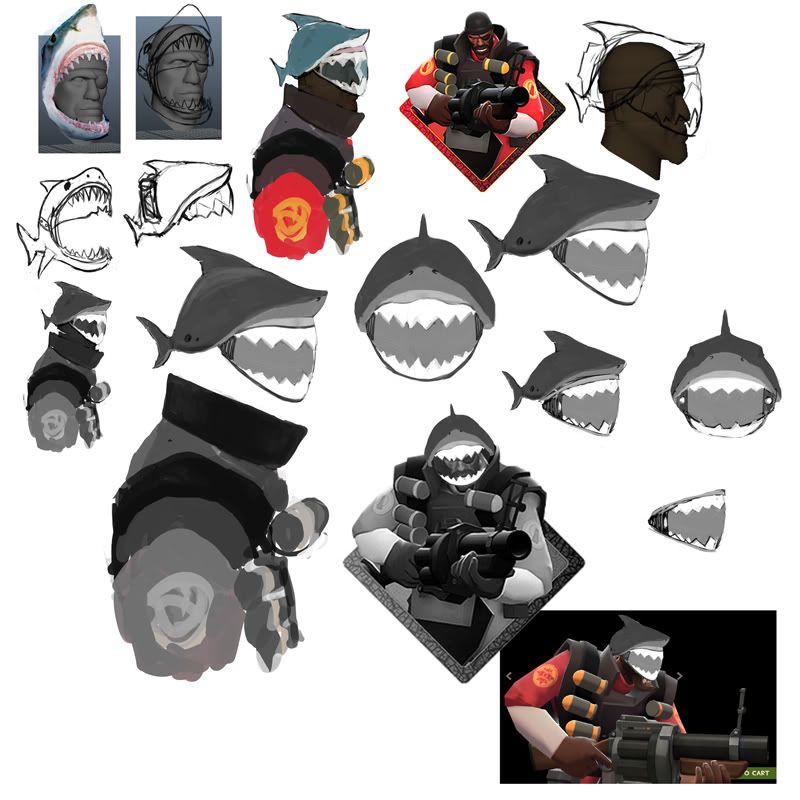 So yeah, that is where I'm at so far. I need to change the size of the helmet and give a bit more curvature on the visor before I give UVing a go, because I don't like the way it looks from the front.
I also need to reduce the poly count on it.
If anyone could point where I'm going wrong along the way, let me know