Hello everyone!
First of all I'm new here. I browsed the forums past few months and decided to register
Past week I've been watching some tutorials on next gen texturing, which I found very interesting. I tried to create a basic floor tile texture with mainly only photoshop. I think I'm going in the right direction for now, but maybe you guys have some crits or tips what could make it a little better.
So enough talking, here are the images: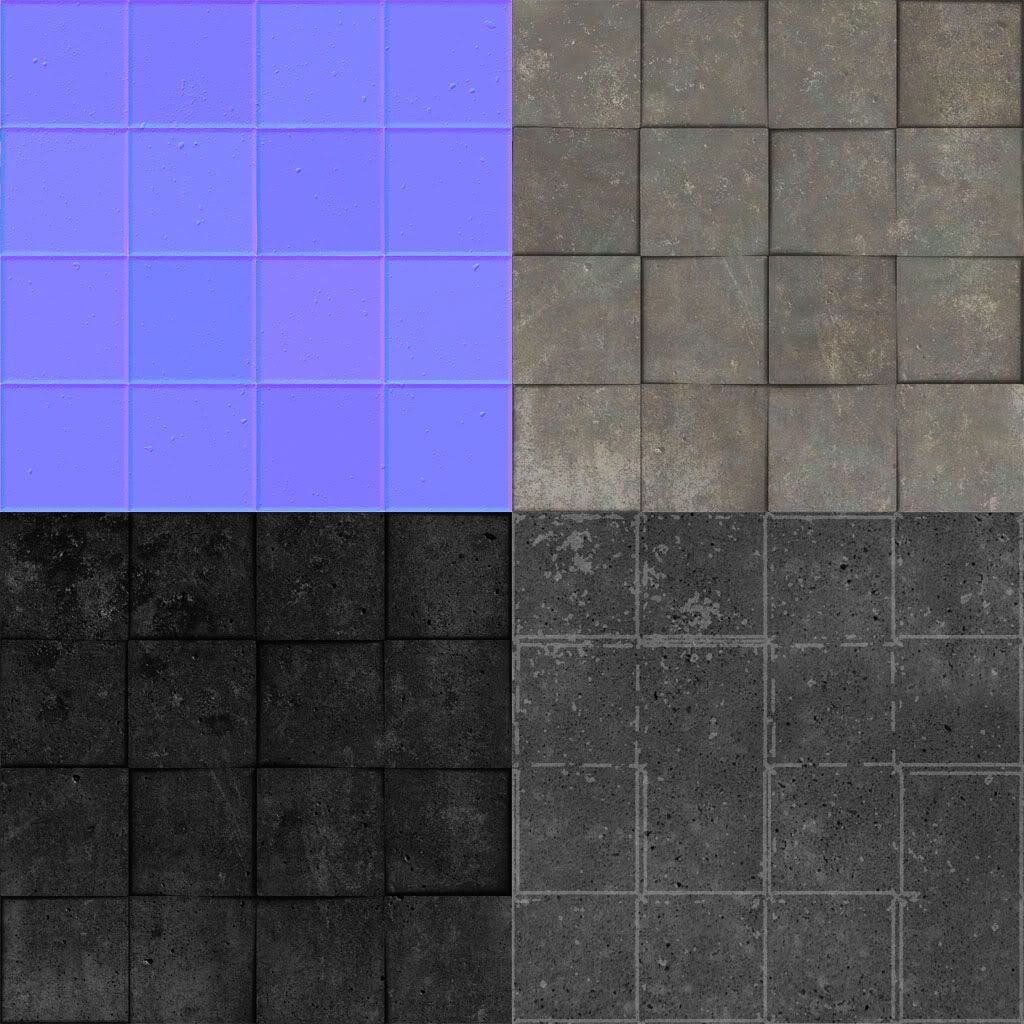 I'm not so sure what the 'glossiness' map does, so I haven't put that much effort in that map. I assume it has something to do with the 'scale' or 'size' of the specular highlight or something? The only thing I tried was to highlight the edges a bit more, felt like they were getting a sharper highlight that way. But I'm not sure about this. I also think my diffuse is lacking something.
Then I looked at some floor meshes from other people and some things in UDK. I noticed many make some stones/tiles pop out using some simple geometry. This is my attempt: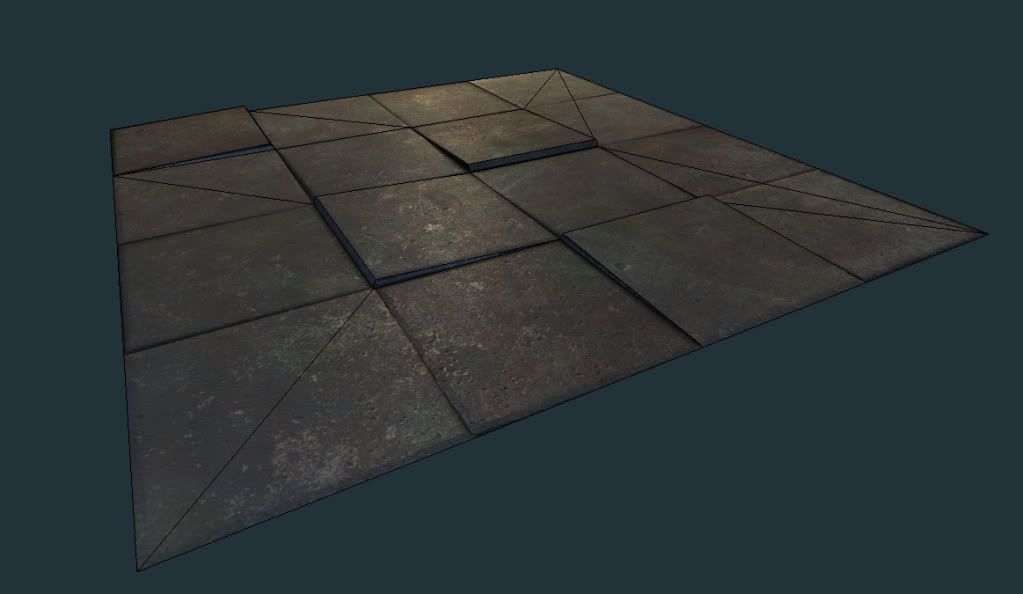 Very fast and very fun to do in my opinion
!
Thanks for reading!
-Fiz