Hey guys, I am trying to make a fake volumetric light effect (for a flash light) tow ork with an iPhone game..
I can't figure out a good way to go about this.
I tried to make 2 planes and have them cross like this:
But that doesn't look to great... I can clearly see the crossing in game.
here is a screenshot of how it looks ingame..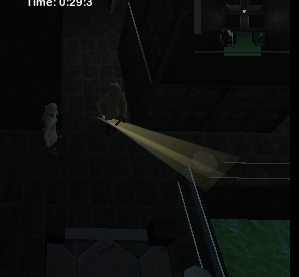 Does any one have any ideas on how I could create a nice looking fake volumetric light?