So I was feeling artsy and wanted to creat something just on a whim, and I found an old head I made for the generals challenge waaaaaay back when. So I loaded her up in zbrush and went at it. I have no direction at this point, im just pushing and pulling and going with what comes out. Let me know what ya think, and toss out some ideas for smaller details. I need to start on her dreads next, then its on to smaller details.
oh and the original design for the base mesh was drawn by richkid, just droppin credit where due.
here is original from long ago...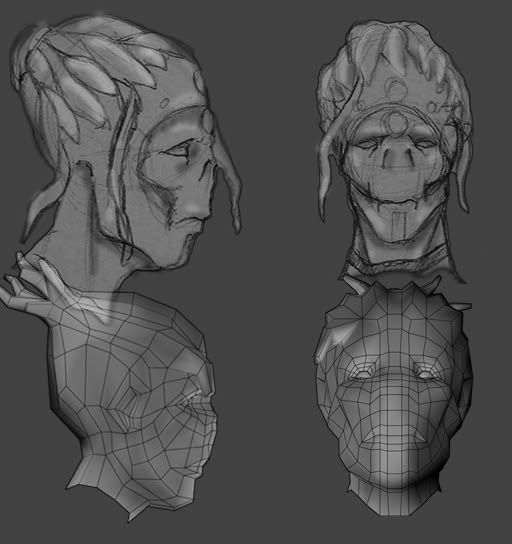 and here are some sculps...