Thanks for the feedback. Updated the scene a bit futher.
- Tried to add more small grass planes.
- Tried to fix the seem of the right root.
- Shrooms where indeed untextured and are textured now.
- Those glowing things are fireflys indeed (I made them some bigger in the update)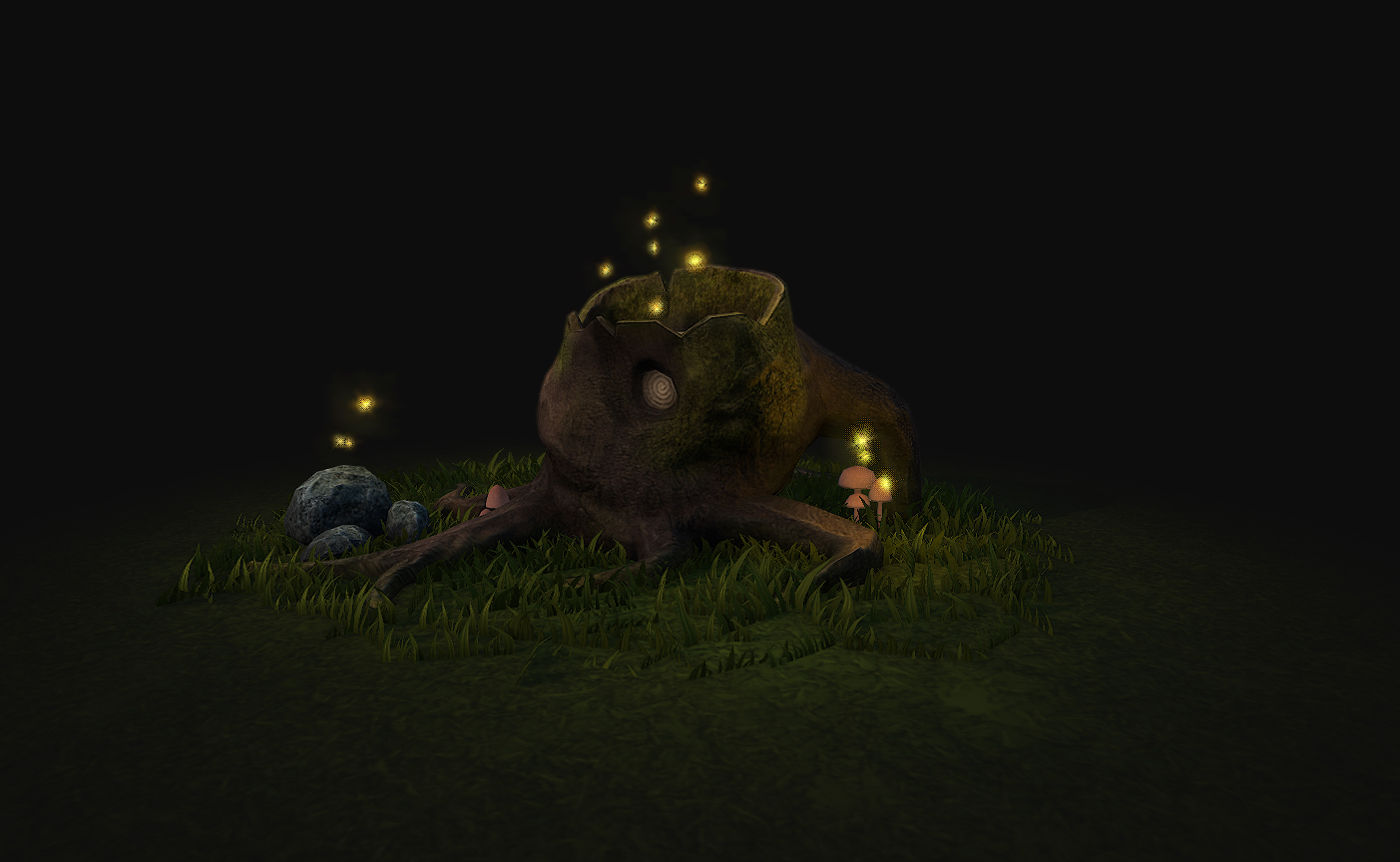 I'm not sure what to do with the grass to make it sexy and smooth fading into the dark. Anyone an idea? Think i'm also going to add some wild flower or something to have some variation around the tree instead of only grass.